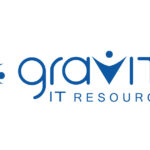 Gravity IT Resources
Job Title: IT Financial Analyst
Location: Hybrid
Job-Type: Direct Hire
Employment Eligibility: Gravity cannot transfer nor sponsor a work visa for this position. Applicants must be eligible to work in the U.S. for any employer directly (we are not open to contract or "corp to corp" agreements).
Description:
The IT Financial Analyst is responsible for aligning our IT financial investments with the most valuable outcomes. Establish trusted business relationships and develop a strong understanding of the business and strategic objectives, challenges, and opportunities. Support and facilitate the IT Budgeting and Forecasting process as well as financial reporting and analysis.
Qualifications:
Minimum of 2 years of financial analysis experience required; Bachelor's degree in finance or information technology required; Master's degree a plus

Strong problem-solving skills, excellent critical and analytical skills, ability to create financial models, simplify complex data and translate into meaningful insights

Strong ability to prepare and deliver compelling presentations, storytelling that captures goals concisely, and summarize financial analytics to facilitate decision making

Ability to effectively communicate with all levels of associates both oral and written

Highly adaptable, excellent organizational skills with great attention to detail, ability to create quality deliverables while working with strict deadlines

Highly motivated individual with a strong focus on continual process improvement and efficiency

Ability to work effectively in a team environment as well as independently

Demonstrated ability to learn quickly and adapt to change

Comprehensive knowledge of Microsoft Office products including an advanced knowledge of Excel and strong PowerPoint experience

Experience with data analytics, predictive modeling, and machine learning preferred

BI/Dashboarding tool experience strongly preferred (ex. PowerBi, Tableau, Cognos report builder)

Experience with NetSuite general ledger and Essbase including database administration, running, and managing calculation scripts in the Essbase outline is preferred

Experience with IT Finance and project management preferred
Responsibilities:
Individual will be responsible for supporting and facilitating annual budgeting process and monthly forecast including preparation of monthly executive financial presentations, corporate deliverables, and variance explanations.

Review month end transactions for data accuracy, provide detailed explanation on major variances, investigate, and resolve all discrepancies within a tight deadline.

Partner with all business units and work closely to provide monthly deliverables including forecast submissions and presentations on monthly financial outcomes.

Identify appropriate data sources and approach to develop automated reports, analysis, and dashboards.

Work closely with all levels of IT associates on monthly financial deliverables including leading monthly financial meetings, collecting feedback on forecast, and incorporating all changes.

Identify and implement process improvement initiatives to drive efficiencies and automation.

Work on a variety of ad hoc analyses as needed with limited supervision.

Responsible for reviewing ServiceNow monthly data and reporting as it relates to project financials, forecasting, budgeting, and operational data with financial impact.

Track and report on Key Performance Indicators and drive improvements across the organization.

Improve quality of IT financial data to facilitate transparent reporting to Business Unit customers; provide meaningful data to help Business Units drive operations and spend IT budgets in the most effective manner.
Law.Jones