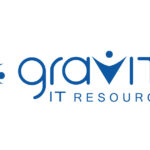 Gravity IT Resources
Job Description
Job Title: Manager of Information Technology
Department: Information Technology (IT)
Reports to: Director of Network Management & Project Management
FLSA Status: Exempt
Overview
The Director of Information Technology will manage and direct the company's IT operations,
implementation of new IT systems, deliver efficient and effective technical support service and
oversee the IT team. Key responsibilities are listed below, however, this position may be asked
to perform other duties and responsibilities as determined by management.
Key Duties & Responsibilities:
• Oversee all technology operations (e.g., network security, communication systems, IT
infrastructure) and evaluate them according to established goals
• Devise and establish IT policies and systems to support the implementation of strategies
set by upper management
• Analyze the business requirements of all departments to determine their technology
needs
• Purchase efficient and cost-effective technology equipment and software
• Establishes efficiency and efficacy standards, providing recommendations for
improvement of IT infrastructure
• Analyzes IT infrastructure and systems performance to assess operating costs,
productivity levels, upgrade requirements, and other metrics and needs
• Manage IT departmental budget and report on expenditures
• Assist in building relationships with vendors and creating cost-efficient contracts
• Develops and implements business continuity protocols to minimize disruption to
business operations in the event of emergency situations or data loss
• Design, develop, implement, and coordinate systems, policies, and procedures
• Ensure security of data, network access and backup systems
• Identify problematic areas and implement strategic solutions in time
• Facilitates IT security audits or investigations
• Preserve assets, information security and control structures
Supervisory Responsibilities:
• Manage IT staff (internal and outsourced) by recruiting, training and coaching
employees, communicating job expectations and appraising their performance
• Schedules, organizes, and assigns projects to members of the IT team
• Conducts performance evaluations that are timely and constructive
• Handles discipline and termination of employees as needed and in accordance with
company policy.
Required Skills/Abilities:
• Excellent verbal and written communication skills.
• Proficient in latest technology for IT systems, phone systems and management.
• Proficient in Microsoft Office Suite or related software.
• Excellent organizational skills and attention to detail.
• Excellent analytical and management skills.
• Excellent interpersonal skills.
• Thorough understanding of IT and practical applications to support the company's goals.
Education and Experience:
Bachelor's degree in Computer Science or related field is required; master's degree or MBA
preferred. Minimum of eight years total work experience with IT; at least five years of experience
managing an IT department.
Physical Requirements:
• Prolonged periods of sitting at a desk and working on a computer.
• Prolonged periods of walking and standing.
• Must be able to lift up to 20 pounds at times.
• Up to 25% ravel to meet with clients or potential clients will be required on occasion