IT Process Project Manager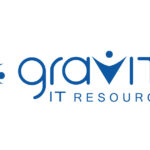 Gravity IT Resources
Job Title: IT Process Project Manager
Location: Remote
Job-Type: Contract to Hire
Position Overview:
Our client is looking to hire an IT Project Manager with strong process experience. This resource will help align IT strategy with the business goals by evaluating the business need and determining how IT can support those needs.
The ideal candidate will have extensive experience in project planning and project scheduling, technical knowledge in the IT space, and business process knowledge.
Our client is a leading security and facility services company. They provide proactive security services and cutting-edge smart technology to deliver evolving, tailored solutions that allow them to focus on their core business.
Primary/Essential Duties & Key Responsibilities:
Provide technical project management

Project planning and project scheduling

Ensure business requirements and needs are captured and documented

Work with development and infrastructure teams to drive project deliverables to design software based on business needs

Accountable for the delivery of IT solutions

Bridge communication between business and IT to ensure everyone is aligned

Interact at both project team and executive level
Required Qualifications:
Must possess one or more of the following:

Bachelor's degree in Computer Science, Engineering, or another related major

Project Management certification

Minimum of five (5) years of IT project management experience

Must be very strong with project management concepts, methodologies, and tools

Excellent understanding of business processes

Thorough understanding of IT areas and technologies

Effective oral and written communication and presentation skills

Interpersonal communication skills; high degree of comfort speaking with executives, IT management, and technical teams

Planning, organizing, forecasting, and budgeting

Proficiency with Microsoft Office Applications or SmartSheets for project planning

Active listening and Problem-solving skills

Identify critical issues quickly and accurately

Compile, sort, and interpret data

.

Research, investigate, compile information

Mediate conflict with tact, diplomacy

Write informatively, clearly, and accurately

Coordinating meetings

Attention to detail