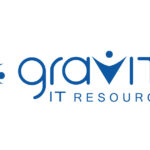 Gravity IT Resources
Job Title: IT Portfolio/Project Administrator
Location: Remote
Job-Type: Contract, Full-Time
Referral Fee: +/- $1,700
Employment Eligibility: Gravity cannot transfer nor sponsor a work visa for this position. Applicants must be eligible to work in the U.S. for any employer directly (we are not open to contract or "corp to corp" agreements).
Position Overview:
Gravity is looking for an IT Portfolio/Project Administrator to provide administrative and process support for an IT ePMO. The successful candidate will create Stage Gaps, ServiceNow, move requests and project requests for the project management. The IT Portfolio/Project Administrator will provide assistance to Project Managers / ePMO Director (tools, methodology and process questions) and act as contact person for the IT Directors and above, as needed
The successful candidate will have 4+ years of experience performing project management administrative tasks, Advanced skills with Microsoft Word/Excel/Power Point and Project. Superior executive communications and presentation skills are also required.
This is a great opportunity to be part of a fast growing, healthcare organization in the exciting field of Healthcare IT. We are seeking a skilled IT project manager to join our growing team. In this position, you will be responsible for organizing our technical projects and ensuring that all members of the project team work efficiently. You should have an aptitude for thinking outside the box and enjoy critical thinking, organization, and overall team management.
Duties & Responsibilities:
Provide administrative and process support

Track project plans: weekly updates, check points, reporting etc.

Assist with the governance of processes to ensure they are followed

Create Stage Gates, SmartSheets ServiceNow, move requests and project requests for the project management team

Provide assistance to Project Managers / leadership (tools, methodology and process questions)

Acts as contact person for the IT Directors and above, as needed

Perform administration tasks, as needed including

Prepare various reports

Take minutes and perform follow up

Schedule and coordinate meetings, as needed for business unit IT events

Run status reports and facilitate status meetings

Process staff augmentation invoices and code for Manager approval

Assist with Financial data entry and/or reporting

Assist with project invoice and accrual tracking

Coordinator and contact point for recruiting with staffing partners for various roles

Participate in roadmap initiatives, as requested

Assist with preparations and communications supporting the project funding & approval process

Create and maintain Microsoft SharePoint business unit IT sites utilizing existing templates and processes

Perform Project Coordinator role on smaller projects
Required Experience & Skills:
Bachelor's degree required

PMP Certification required

3+ years of experience performing project management administrative tasks

Advanced skills with Microsoft Word, Excel, Power Point, Microsoft and Project

Executive communications and presentation skills required

3+ years of experience with SmartSheets

3+ years of experience with ServiceNow PPM (Portfolio Project Management)

Able to communicate effectively across a variety of audiences

Ability to manage multiple tasks and effective at personal time management

Experience with project resource planning and financial forecasting is a plus

Knowledge of ServiceNow or comparable portfolio management tools a plus

Ideal or a plus has the Certified Associate in Project Management (CAPM) or Professional Project Management (PMP) certifications
Kristin.Raymond