IT Support Center Specialist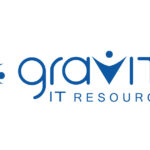 Gravity IT Resources
Job Title: IT Support Center Specialist
Location: Salt Lake City – Onsite
Job-Type: Contract-To-Hire
Referral Fee: $220
Employment Eligibility: Gravity cannot transfer nor sponsor a work visa for this position. Applicants must be eligible to work in the U.S. for any employer directly (we are not open to contract or "corp to corp" agreements).
Position Overview:
The IT Support Center Specialist provides responsive support and will eventually develop new procedures to help people work in better ways. This role is focused on supporting internal employees in branches across the U.S. and Canada. You will diagnose issues, identify problems, working with users to not only fix the issue but to train them on the root cause of the problem so that they can avoid similar issues in the future. This is a support role that requires the ability to communicate solutions and train individuals on the "why?" Once trained and ready, you'll move on to training people in person and travel to branches to do it.
Duties & Responsibilities:
Admission of daily service request and incident tickets, solution matching and research, remote guidance and providing resolution and closure.

Use of phone, email and remote-desktop actions to deliver it by.

A sense of urgency to get tickets handled and closed (yep we have SLAs to meet).

Contribute to our learning services and document/design training materials to further develop users' skills.

General PC and OS issues; iOS/Android support (email, general setup, software installs and troubleshooting); Proprietary ERM application support and training opportunities; Android-based Handheld route/invoice management devices; some networking experience.
Required Experience & Skills:
Huge range of user-levels, can you be patient and understanding while still moving the process along?

Traveling once or twice a year for a week to a branch to provide on-site support

Commute into downtown SLC every day and work at a desk for 8 hours a day (temporarily remote due to COVID19)

Typical Physical Activity: Physical Demands consisting of standing, sitting for long periods, walking, stooping, fine manual dexterity, driving, traveling by plane or vehicle, grasping, reading, speaking, hearing and lifting up to 50 lbs.

Typical Environmental Conditions: General office environments and areas of a typical industrial laundry facility.
Joseph.Tibolla