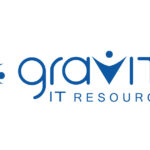 Gravity IT Resources
Job Description
Job Title: Manufacturing IT Systems Administrator
Location: Ft. Lauderdale
Duration: 6 month contract
Referral Fee: +/- $1000
Work Auth: USC/GC Holder
Job Description:
Manufacturing IT Systems Administrator – Contractor
Plantation, FL
Job Description
The candidate needs to be passionate about technology and know how to best meet end user and business needs in a manufacturing environment. This includes being on a rotating schedule and fielding technical questions and request from customer-generated support tickets. This role will provide onsite rapid-response technical expertise and support to ensure that manufacturing systems are kept running at optimal efficiency. This position will be responsible for utilizing and maintaining existing technologies along with establishing effective processes to provide the highest levels of systems availability. A can-do attitude is important to support all manufacturing operations and to encourage others to complement operational readiness.
Responsibilities
Administer Windows and Linux Servers/Desktops in HQ manufacturing

Experience with Root Cause Analysis of Systems issues (OS and applications).

Support physical and virtualized manufacturing servers and workstations.

Ability to triage and troubleshoot systems, network, and manufacturing equipment issues and identifying needs for escalation

Monitor network/application traffic and respond to and resolve manufacturing systems alerts.

Excellent interpersonal, communication and customer service skills

Ability to clearly document and communicate technical information to non-technical users and update all appropriate documentation including current user procedures, training materials, etc.

Team player who enjoys working in a dynamic, rapidly changing environment and can effectively deliver on job responsibilities within aggressive timelines

Design & Coordinate efforts for disaster recovery

SME for Manufacturing Toolsets

Able to work on both unsupervised operational tasks (>40hrs), and those that fall within the scope of projects (+40hr) directed by a dedicated project manager.

Excellent time management and prioritization skills

Ability to bridge technical challenges between vendor/customer interactions.

Adapt to TSS best practices in a cleanroom environment.

Ability to work in a DevOps team

Alignment to SRCE methodology

Work in an Auxiliary capacity with support teams such as InfoSec, Service Desk…

Managing multiple overlapping initiatives including, but not limited to security compliance,

operational best practices, and ongoing projects

Participate in new TSS alignment objectives
Qualifications
5+ years of technical support in a multi-site IT manufacturing environment.

Thorough knowledge of Windows/Linux System Administration/Support Experience.

Extensive knowledge of computer hardware and software.

Excellent interpersonal and communication skills

Hands-on experience with racking and stacking server equipment

Ability to work independently and in teams reaching high levels of productivity

Comfortable managing multiple tasks simultaneously

Demonstrates a strong work ethic and a wide degree of creativity and latitude is expected
Education
Bachelor's Degree (B.A. or B.S.) from a four-year college or university; or 4+ years of related experience and/or training; or equivalent combination of education and experience
Additional Information
All your information will be kept confidential according to Equal Employment Opportunities guidelines.