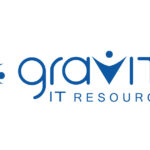 Gravity IT Resources
Job Title: ITSM ServiceNow Manager
Job Type: Direct Hire
Location: Miami, FL (Hybrid)
Work Eligibility: U.S. Citizen or Green Card Holder required
Referral Fee: +/- $2,800
Job Overview:
Gravity is seeking an ITSM ServiceNow Manager to work for a medical, management, and technology company. This individual will have the skills to understand the ServiceNow platform from a technical perspective with the ability to provide best practices on operational excellence of ServiceNow and other corporate applications such as Contract Lifecycle Management (CLM) platform.
The ITSM ServiceNow Manager will lead a team of 5 direct reports consisting of ServiceNow Engineers, ServiceNow Administrators, and Software Engineers. They will also work with multidisciplinary teams within the organization.
The goal of this team is to identify areas of improvement for ServiceNow and drive change and scalability to better utilize this platform across the entire organization.
The successful individual is someone enjoys a challenge, driving results in a fast-paced environment, and would like to grow professionally.
Top Requirements:
4+ years of experience with ServiceNow platform.

Understanding of ServiceNow platform as whole with technical knowledge of the features and components.

Understanding of contract approval process as well as application inventory in ServiceNow.

3 years of experience as a ServiceNow Engineer or Technical Lead.

1+ year of experience in a leadership/ managerial role.

Understanding of IT Operations and ability to provide best practices for operational excellence.

Can lead a team with 5 direct reports including engineers and administrators.

Work with cross-functional team members.

Ability to gather and define requirements.

Understanding of integration of ServiceNow with other 3rd party applications such as CLM and Jira.

Experience with Contract Lifecycle Management (CLM) products.

BONUS: Icertis (contract lifecycle management software).

Experience building reports and workflows via Jira/ Confluence.

Willingness to learn and grow.

Strong communication and leadership abilities.

Strategic mindset.