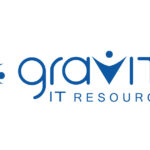 Gravity IT Resources
Job Duties:
The Java Developer is responsible for the development, integration, and implementation of application software in a service-provider environment that supports company business strategies and objectives. This position is considered a mid-level Java developer for The Americas Group (TAG) and should have moderate technical skills. The incumbent will act as a technical resource, participating in the successful design, development, unit testing, and implementation of applications. This position will perform developer functions for projects related to Point of Sale (POS) modernization initiatives as well as supporting and maintaining current applications.
The candidate must know Java, SQL, and Web Development.
It would be nice if a candidate had IBM MQ and Integration Bus
Our department received all the back end data, we validate it and send it to the downstream systems.
Strategy & Planning
Actively working to obtain a broad knowledge of new technology, equipment, and systems.
Acquisition & Deployment
Gather business requirements for proposed applications.
Perform programming assignments based upon established programming standards, methods, and best practices.
Design application and database components for small-sized development projects.
Code application programs, prepare test data, and conduct tests to verify correct program functionality, reliability, and data integrity.
Maintain and modify applications; make approved changes by amending application documentation, developing detailed programming logic, and coding changes.
Incidental Functions
Provide support for application problems and issues.
Provide user and system documentation for operational and technical support.
Assist in the discovery and investigation of production problems as required
Skill/Experience/Education
Mandatory Skills – 2+ years experience with Java, SQL, Web Development, and Web Services.
Desired Skills – IBM MQ, IBM MQ, and Vue.JS