JD Edwards Developer/Programmer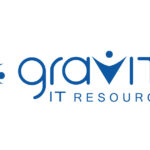 Gravity IT Resources
Job Title: JD Edwards Developer/Programmer
Location: Utah (onsite/hybrid)
Job-Type: Contract-To-Hire
Referral Fee: $1,000
Employment Eligibility: Gravity cannot transfer nor sponsor a work visa for this position. Applicants must be eligible to work in the U.S. for any employer directly (we are not open to contract or "corp to corp" agreements).
Position Overview:
We are looking for a full-time Software Web Developer with experience on IBM's iSeries and Oracle's JDE World ERP environment as well as .net development experience. This position will maintain and further develop a custom internal reporting website (Apache Webserver running on an IBM iSeries and accessing JDE World Data) as well as a customer facing site (running on Optimizely's .net based B2B commerce platform). This person will also provide operational support on the ERP system.
Duties & Responsibilities:
Test, Maintain, Design, troubleshoot and develop existing web applications
Work with IT and Finance Departments on updating and developing web based reports that run on an iSeries Apache environment
Work with Marketing Department on Website Enhancements and New Feature Development (in .net environment)
Test and apply Optimizely Monthly Software Updates (Sandbox + Local Environments .net environment)
Provide operational support on the ERP system.
Required Experience & Skills:
Bachelor's Degree in Computer Science, Computer Engineering, Information Systems or equivalent experience

Oracle JDE World ERP software knowledge, particularly related database tables and structure

Microsoft .net Framework experience

5+ years hands-on experience in an iSeries environment using RPG, CL, DB2 and SQL.

Experience with JavaScript, HTML, CSS, Apache, .net framework

Proven analytical and problem-solving skills

Strong oral and written communication skills

Proficient in multi-tasking and managing multiple projects
Joseph.Tibolla