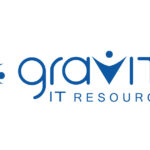 Job Title: Jr. Web Analyst
Job Type: Contract to hire
Location: Hybrid onsite (Dania Beach, FL)
Requirements:
Web Analytics reports directly to the GM of Data Engineering and is responsible for collecting and interpreting web behavioral data, analyzing results, running live experiments, and presenting findings to stakeholders. The Jr. Analyst, Web Analytics will be working with public and private datasets of different data types, primarily focusing on behavioral data collected via our web analytics platform. They will also filter and clean the data, identify and analyze trends, and work with data engineers and scientists to ensure identified trends are implemented to enable our client to become a digital disruptor.
The Jr. Analyst, Web Analytics excels when working on complex projects, is motivated to deliver results, and exhibits strong curiosity and eagerness to learn.
Essential Responsibilities
Implement web analytics tags to track specified user behavior on all of our web properties.
Develop a deep understanding of users' behavior across all web properties.
Extract and analyze web behavioral data.
Create data visualizations, reports, and presentations to share your findings with internal stakeholders.
Implement A/B Tests to validate key website changes.
Be an active participant in A/B Test discussions.
Work with data engineers to embed the research into production pipelines.
Partner with product management and marketing teams to identify opportunities, and envision and design technology products.
Assist with creating the data infrastructure and analytics environments.
Participate in the DevOps practice as it pertains to the data team. Other duties as assigned.
Minimum Experience and Qualifications
Bachelor's Degree in Computer Science or related technical field or equivalent practical experience with demonstrated capability to perform job responsibilities through four (4) previous years of experience and education.
One (1) year of experience in an Analyst role.
Good understanding of software engineering environments and standards.
Experience managing Service Level Agreements (SLAs) Interacting daily with people at different levels within the organization, including developing and maintaining ongoing relationships.
Pass a ten (10) year background check and pre-employment drug test.
Legally eligible to work in the country in which the position is located.
Familiar with Web Analytics tools, such as Google Analytics, Adobe Analytics, or Snowplow.
Familiar with Tag Management Systems such as Google Tag Manager or Signal.
Familiar with JavaScript and HTML.
Familiar with DataStudio, Looker, or Tableau.
Familiar with basic SQL for structured and unstructured data.
Familiar with cloud technologies, SAAS, and IAAS.
Preferred Experience and Qualifications
Maintaining a public profile and building relationships throughout the organization.
Three (3) years experience in technology roles.
Google Analytics Individual Qualification.
Proficient understanding of User Experience (UX) Concepts.
Proficient understanding of Web applications systems design.
Proficient in statistics.
Experience in writing software in one or more languages such as Java, Python, Go, and/or JavaScript.
Experience architecting, and developing software, or internet-scale production-grade Big Data solutions in virtualized environments such as Amazon Web Services, Azure, and Google Cloud Platform.