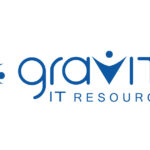 Gravity IT Resources
Job Title: Junior Developer
Job Type: Direct Hire
Location: Cincinnati Ohio
Work Authorization: US Citizen or Green Card Holder
Overview: This opportunity is ideal for a someone wanting to continue developing their skills in web design and/or development. Candidate must have some experience and be an inquisitive thinker, a creative problem solver and able to take an idea and bring it to life. If you are self-motivated, positive, dedicated, accountable to other team members, and look at challenges as opportunities, consider joining us! You will design and develop web applications working within our Strategy team.
Responsibilities

Communicate and work with numerous departments to assist in designing, developing, publishing and migrating website content.

Developing customizations within client's programs that can include forms, landing pages, dashboards, and transactional pages.

Test new software and assisting with documentation prior to implementation.

Provide support and assistance to senior programmers and other team members for web application development.

Create help desk tickets for bugs and issues, escalating when appropriate and following up when resolved.

Manage incoming emails and calls from end users as needed.

Demonstrates ability to communicate in both oral and written fashion to both technical and non-technical personnel.

Ability to manage multiple projects and assignments including ability to be flexible and adjust priorities as business needs change.

Bring creative ideas to the table to create new techniques and ideas for growth.
Requirements

Possesses sound analytical, problem-solving, and critical thinking skills

Proficient in HTML

Experience with CMS platforms such as WordPress

Experience with responsive web design

The ability to help solve technical or user related issues

Strong organization and communication skills

Attention to detail
Bonus Skill Set

CSS ideal but not required

Javascript a plus but not required

Knowledge or experience with direct sales
Emily.Wilhelm