Junior Software Quality Engineer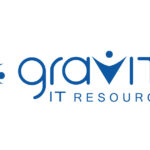 Job Title: Engineer I, Software Quality (Entry Level)
Job Type: Contract (18 Months)
Location: Pittsburgh, PA (Onsite)
Engineer I, Software Quality
Our Engineer I, Software Quality is an entry-level professional who participates in providing quality assurance to our client's products. This person works as part of a team to design and develop new manual and automation test plans & test cases as well as maintain our client's current test suite.
Responsibilities
Create test suites, test cases, and test scripts
Execute SQE test plans for software teams
Engage with development leads and technical stakeholders to gain consensus in a cross-functional team setting
Execute test plans for periodic software release hardening periods
Assist in managing shared virtual and physical testing environments
Identify process and quality gaps and formulate correction strategies
Participate in discussions and estimations required for product release planning
Collaborate with software engineers in all phases of testing
Identify, troubleshoot and write-up quality defects
Works with design and development to identify high risk test areas early in the development process
Understand how Omnicell solutions meet our customers' needs
Required Knowledge and Skills
Understanding of software quality engineering methodologies and processes
Basic understanding of continuous deployment, continuous integration, and continuous testing
Analytical and problem-solving skills
Good interpersonal communication skills
Basic Qualifications
Bachelor's degree in Engineering, Computer Science, or other Engineering field
At least 1 Years' hands-on experience in software testing using manual techniques and automation tool
MUST have working experience with C#/C++
Preferred Qualifications
Healthcare Industry Experience
Agile/Scrum software development lifecycle management
Ability to read, write, and understand code written in programing languages like C#
Exposure to software automated testing tools
Exposure to functional, integration, white box, and black box testing
Exposure to cloud platform such as AWS or Microsoft Azure.