Lead, Data and CRM Systems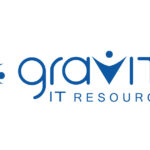 Gravity IT Resources
Job Title: Lead, Data and CRM Systems
Location: Miami, FL – Onsite
Job Type: Direct Hire
Work Eligibility: U.S. Citizen or Green Card Holders only
Position Summary:
As part of the Marketing Analytics team, this role will be primarily responsible in providing support across all CRM and Analytics areas, with plenty of opportunity to lead projects and provide insights to the entire marketing organization. The Lead, Data and CRM Systems will provide key support in the areas of CRM, Salesforce Marketing Cloud, general analytics, campaign strategy, build, and execution, as well as reporting, data manipulation, and business analysis. In addition, the lead will work with our IT partners providing ongoing contributions to systems/database functionality, testing, and validation across the marketing data footprint.
Essential Duties and Responsibilities:
Assumes leadership role in the oversight of marketing CRM systems, Marketing Database and CRM projects, as well as make recommendations to the business on ways to improve performance as related to resulting enhancements.
Works with Miami-based Domestic and International Marketing teams to support campaign execution in Salesforce Marketing Cloud to enable Targeting Strategy, ad-hoc analysis, and industry best practice.
Leads a team of Salesforce Marketing Cloud developers in implementing and maintaining all of application components such as SQL Queries, Journeys, Automations, Scripts, SSJS, AMP Script.
Works with Vendors and IT teams to generate Test Plans for CRM Implementation from a customer data perspective as well as managing project deliverables from related vendors/partners.
Utilizes behavioral analytics to provide strategic insights to the one-to-one marketing team providing recommendations on the Timing, Targeting and Testing of all campaigns.
Provides ongoing analytical support to all marketing business teams as required working closely with all stakeholders and the Consumer Insights team to provide organizational alignment.
Supports design, build and delivery of customized Marketing Dashboards and Key Performance Indicators through SQL Server, Hyperion, SAS, Tableau Software, Power BI.
Qualifications, Knowledge & Skills:
Bachelor's degree in Business, Marketing, Economics, Mathematics/Statistics, Computer Science, Engineering, or Information technology
Highly Analytical, well organized with strong communication skills
Deep knowledge of the SFMC platform and SQL query language
Able to work effectively with variety of teams across the organization including: Miami-based Domestic and International Marketing, Loyalty, Consumer Insights, Web, Revenue Management and Sales
Ability to be proactive with an eye for process improvement
Possess a solid foundation with analytical data manipulation using query tools such as SQL, Hyperion, Tableau, Power BI, AWS
Experience with the following tools/systems is highly desirable: Salesforce Marketing Cloud, SAS, SQL Server, Oracle PL/SQL, AWS Redshift, Adobe Analytics, Adobe Audience Manager
Jessica.Speer