Lead Data/Automation Engineer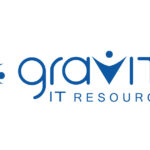 Gravity IT Resources
Job Title: Lead Data/Automation Engineer
Location: Remote
Job-Type: Direct hire
Employment Eligibility: Gravity cannot transfer nor sponsor a work visa for this position. Applicants must be eligible to work in the U.S. for any employer directly
Job Description:
Our client is a Venture Capital firm that has created a unique strategy for investing and just closed their 3rd major fund. Their first two funds are tracking 10x growth. This 3rd fund is going to be delivering larger investments into their big breakout winning startups they've invested in in the first two funds.
Our client is offering an exciting opportunity to be a part of the growth of a top performing Venture Capital firm that has offered seed funding to 20+ unicorn startups and has a portfolio of over 500 companies with a combined $80 billion in value. They are looking for a Sr. Data Engineer who can help them better gather and automate portfolio data, with the goal of optimizing their future investments and decision making. This individual will learn the ins and outs of an awesome investment portfolio, visualize and automate how they digest/track data, and even have the opportunity to work closely with the founders of the portfolio companies our client invests in.
our client is currently using several "out of the box" software solutions to track and manage the data they have on their portfolio companies. This role will involve identifying gaps in their current environment, and identifying ways to automate and improve the way the collect data and visualize it for investors.
Requirements:
3+ years of progressive experience in software development (technology stack agnostic)
2+ years of API development experience
2+ years creating, enhancing, and fixing API connections
Great at moving data from and between applications
Preferred:
Experience extracting data from email systems (Gsuite, Microsoft 365, or similar)
Experience with Project Management Software and relational database/collaboration tools (airtable, wrike, notion, clickup, or similar)