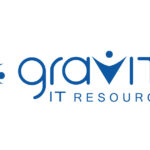 Gravity IT Resources
Job: Lead DevOps Engineer
Location: Remote
Job Type: Direct Hire
Referral Bonus: $3,000
Must be US Citizen / Green Card Holder
**No 3rd Parties**
Overview:
The Lead DevOps Engineer is responsible for developing and releasing high quality software for our applications and infrastructure.
This lead engineer collaborates with development, QA, and operations for continuous delivery and continuous integration into our environments, ensuring systems built are robust, can scale, handle rapid growth, and limit exposure to single points of failure and security vulnerabilities.
The ideal candidate will have a mature DevOps mindset, and supports a learning organization through coaching, training, and mentoring.
Responsibilities:
Work with developers, architects, and QA testers to automate and setup infrastructure solutions for application deployment.

Helps to develop roadmap, reference architecture, tools, practices, and processes for DevOps implementation in an established operation.

Work within standard IT operating models to automate build and deployment.

Participate in the Agile DevOps design, development, testing, and release of new capabilities and features with focus on release and post-production support.

Implement tools to streamline and automate development, integration, and QA processes.

Configure proactive monitoring and alerting capabilities for all components of the platform.

Build containerized environment for microservices.

Ensure scripts are built to the highest standards across the lifecycle and has a constant eye for process improvement through build and deployment.

Applies experience of DevOps best practices to enable highly available & reliable systems and processes.
Qualifications / Knowledge & Experience:
Technical Skills
Great understanding and experience in at least one of the Azure, AWS or GCP public clouds.

Great understanding of Azure or AWS PaaS solutions (App Services, Application Gateways, API Gateways, Servers, Storage, Cloud Databases)

Experience configuring DevSecOps tools (AquaSec, Qualys, SonarQube, Checkstyle).

Experience with containerization technologies and processes.

Experience in infrastructure as code – IaaS (terraform, cloud formation, ansible, Chef, Puppet)

Experience with one or more pipeline tools (Jenkins, Gitlab, Azure DevOps, AWS Code pipeline, Circle CI, Travis CI).

Good understanding of best practices around code branching strategies and repository management/security preferably using Git.

Experience automating tasks from infrastructure creation through software build artifacts to multi-system complex deployment pipelines (scripting, CI/CD, deployment orchestration)

Good understanding of monitoring, alerting, and logging on high availability systems.

Experience with code build process and build tools such as npm, maven, gradle.

Experience deploying to SQL and NoSQL databases SQL/Oracle/Postgres/MongoDB.

Hands on experience designing and implementing microservices in Cloud (Service Fabric/Kubernetes Services/Serverless functions/API Management) is highly desirable.

Hands on experience working within one or more programming languages java/.net/C++/javascript/python/golang and enterprise grade frameworks such as springboot, angular, .net frameworks is highly desirable.

Experience with Unix administration and in shell scripting is a plus.

Experience working with docker, maven, nuget, and npm repositories is a plus.

Experience configuring High availability and Disaster recovery is a plus.
Soft Skills
Excellent interpersonal and communication skills and proven ability to work effectively with all organizational levels.

Attention to detail and strong organizational skills.

Customer-oriented approach in managing communications and issues.

Ability to operate effectively in a matrixed organizational structure.

Mentors, coach, and provide technical guidance to others.

Ability to listen, build rapport and credibility as a strategic partner vertically within the business unit, as well as with leadership and functional teams.

Ability to map joint organizational vision and long-term thinking, imagination, and idea generation.

Ability to effectively drive business, culture, and technology change in a dynamic and complex operating environment.

Strong leadership, business, technical, analytical, problem solving and verbal and written communication skills.

Highly organized and able to manage time effectively.

Ability to stay focused on identified priorities.

Ability to make decisions in situations of ambiguity and the absence of complete facts.

Ability to work and team with a multitude of different people and to balance demands.

Ability to convey complex process concepts to IT and business organizations in a manner that is easy to understand.

Deals efficiently with escalations and difficult situations/people under pressure.
Education:
Bachelor's degree in Computer Science, Information Systems, or equivalent relevant work experience
Experience:
7+ years of experience in Development, infrastructure, and operations of IT systems and applications.

Experience working in rapidly changing and ambiguous work environment.
Juan.Rios