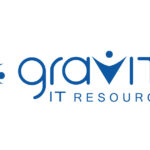 Gravity IT Resources
The IT Analyst Lead works as a Planview and Jira PPM super user and end user to support multiple teams that use Planview PPM, Lean Kit and Jira for resource and capacity planning, financial planning, portfolio, program, project and product management. The Lead Analyst is responsible for maintaining Planview/Jira application configuration, user access, reporting, integrations as well as providing end user support and training.
Essential Functions
User Management
Add, delete, and modify User IDs.
Maintain user access rights.
Maintain work and resource calendars.
Maintain resource hierarchy.
Reporting & Dashboard
Update and distribute regular reports on work & resource metrics.
Know how to develop new dashboards/reports using Planview, Jira and BI tools.
Application Support
Provide technical guidance for automating project, program, product, and portfolio management processes (agile & waterfall).
Communicate effectively with clients to identify needs and evaluate alternative business solutions.
Develop and administer enterprise-wide onboarding training and recurring refresher training.
Perform in-depth analysis of current state setup, workflows, and capabilities with the goal of enhancing the usage of Planview and Jira to match scaled agile framework setup from Request intake, planning and strategies capability to value delivery.
Operational Management
Provide Level 1 end user support, technical/application assistance leveraging for reporting & managing issues.
Open defects to vendor using vendor site and manage resolution of defects including communication to users.
Document/Maintain Planview/Jira configuration and customization.
Document software errors and enhancement requests and submit them to Planview/Jira product support.
Provides guidance and enforces system processes and usage rules.
Performs regular system maintenance by supporting timely upgrades, communications, process updates.
Support integration of Planview with other tools like Jira, Service Now, etc.
Incidental Functions
Prepare and lead presentations as requested.
Research or prototype new tools and/or technologies.
Assist with other projects as necessary to contribute to efficiency and effectiveness of the teamwork.
Lead internal teams/task forces on initiatives as assigned.
Position Requirements
Formal Education & Certification
Bachelor's degree (or foreign equivalent) in a Computer Science, Computer Engineering, or Information Technology field of study (e.g., Information Technology, Electronics and Instrumentation Engineering, Computer Systems Management, Mathematics) or equivalent experience.
PMP, PgMP, PfMP, CSM, PSM, Product Owner, and/or SAFe certification(s) preferred.
Knowledge & Experience
8+ years IT experience.
8+ years working with internal clients and/or external agencies/partners.
3+ years' experience with Planview (Mandatory).
2+ years' experience with Jira (Mandatory).
3+ years' experience working with project management practices like PMI PMBoK, Scrum, Kanban, XP is a plus.
Strong ability to facilitate process mapping activities and working knowledge of mapping project program and portfolio management best practices to Planview functionalities.