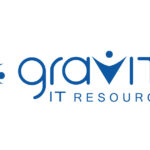 Gravity IT Resources
Job title: Lead, IT Risk Management
Location: Remote
The Technology Risk Management Lead role will assist in identification, assessment and mitigation of risk across the Technology domain; help drive remediation efforts to reduce risk; ensure compliance and adherence to governance processes and defined controls; drive awareness and ownership of risks and controls to create a foundation for Risk Management in the 1st LOD.
EXPECTATIONS
Drives awareness, adoption and implementation of the risk management framework and policy across Technology.
Evaluates end-to-end technology processes to help identify and manage risk.
Works with Technology stakeholders to drive remediation of issues and helps ensure robust action plans are developed and completed.
Serves as a liaison for 2nd LOD, 3rd LOD, External Audit and Regulators.
Establishes training programs and protocols to address compliance and risk management issues in Technology.
Develops and produces risk reporting to Senior Management including emerging risks and mitigation strategies to address risk or control failure.
Supports the establishment and execution of SOX and operational controls across Technology Division.
Ensures compliance with SOX requirements.
Provides mentorship to other risk management team members.
Performs other duties as assigned.
EXPERIENCE/SKILLS
Minimum 4 years experience in Risk Management methods and techniques.
Practical experience in internal/external audits.
Experience in IT Governance including governance frameworks: COBIT, FFIEC, COSO, etc.
Risk, Compliance and/or Audit related certification preferred: CISA, CISSP, CISM, CRISC, etc.
Strong technical knowledge of SOX/Internal Controls.
Experience in Big 4 Accounting firms with a focus on Technology preferred.
Financial services experience preferred.
Ability to work and collaborate effectively
Strong verbal and written communication skills
Ability to think and act strategically
Desire to learn new technologies and identify process improvements and efficiencies
Ability to adapt quickly to changing needs and requirements
Sound analytical and problem-solving skills
Brian.Fonts