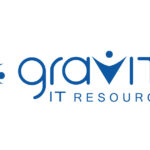 Gravity IT Resources
Job Title: Lead Network Architect
Location: Remote
Work Authorization: USC/GC Holder
Job Type: FTE
Position Overview:
Responsible for leading/designing/implementing information systems which will support the enterprise infrastructure of the organization. Leads the analysis of system requirements & leads and performs network modelling / analysis / planning that ensures systems will offer security and availability and will be effectively integrated with current network. Manage technical network solutions and frameworks. Lead network troubleshooting to isolate and diagnose common network problems. Upgrade network hardware and software components as required. Lead, design, test, and inspect network systems. Lead teams who install and maintain hardware such as cables, hubs, routers, and wireless adaptors. Lead, design, implement and manage security countermeasures when network vulnerabilities arise. Analyze, engineer, and execute software functions. Lead, Develop and deliver professional proposals and design documentation. Manage technology vendors.
Position requirements:
Degrees: Bachelors

Additional Qualifications: Strong experience with leading teams & vendors including Cisco, F5, Palo Alto & VMware.

Must possess expert level knowledge in complimentary security controls (WAF, DDOS, micro-segmentation, IDS/IDP, NAC, MFA).

Must possess proficiency in wireless networks with ten or more years 'experience.

Must expert knowledge in network design with ten or more years 'experience.

Must possess vast knowledge of cloud technologies & cloud infrastructure, including networking, Nets, VPCs, VGWs, DNS, load balancing, certificate services, etc.

Experience with scripting, automation, & software defined networking.

Vast experience with infrastructure & network automation platforms & coding. (Postman, Terraform, Ansible, Python, etc.).

Demonstrated expert level understanding of network practices, & protocols. (MPLS/SR, optical networking, LISP, VXLAN, IPv4, IPv6, 802.1X, segmentation, QoS, IPAM.).

Demonstrated expert level understanding of network technologies. (ACI, SDN, SDWAN, routing, switching, firewalls, wireless, application load balancing, network visibility.).

Experience with Internet policy & design. (ARIN, IRR, IXPs, BGP policy design, RPKI, DDoS mitigation.

Design & manage the rollout of various network infrastructures with necessary capacity planning, performance tuning, & configuration optimization.

Lead teams who achieve all of the above.