Lead/Sr. Data Platform Engineer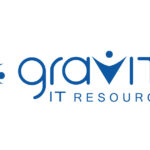 Gravity IT Resources
Job Title: Lead/Sr. Data Platform Engineer
Location: Remote
Job-Type: Permanent
Referral Fee: $3,000
Employment Eligibility: Gravity cannot transfer nor sponsor a work visa for this position. Applicants must be eligible to work in the U.S. for any employer directly (we are not open to contract or "corp to corp" agreements).
Position Overview:
Seeking a Sr. Data Platform Engineer that will work with a great team of engineers building next-generation data platforms. Candidate should be motivated by challenges and thrive with continuous innovation. You will be a hands-on contributor with the ability and desire to lead and mentor other engineers. You will help the team maximize value in Cloud migration in an Infrastructure as Code environment.
Duties & Responsibilities:
Coach and develop fellow team members.

Work with engineers and leaders to promote a shared vision of our data platform & architecture.

Track operating metrics for our data platforms, driving improvements and making trade-offs among competing constraints. We use Snowflake, Databricks, AWS RDS, Rabbit MQ, AWS managed messaging/eventing system, Redis, and SQL Server to name a few of our platforms.

Be a strategic player in designing enterprise-wide data infrastructure.

Builds robust systems with an eye on the long-term maintenance and support of the application.

Build out frameworks for data ingestion pipelines and their testing suite.

Leverage reusable code modules to solve problems across the team and organization.

Conduct deep-dives on product design and architecture, in collaboration with various engineering teams.
Required Experience & Skills:
RDBMS Systems -> AWS (experience migrating on prem databases to the cloud)
SQL Server knowledge/experience
Experience with

multiple data platforms and can define which is optimal for a given scenario (such as document databases, RDBMS, caching, eventing, etc.).

NoSQL experience (MongoDB, Postrgres, Mariah DB, etc.)
AWS – knowledge of how networking components work as well
CI/CD
U

nderstand how to fully automate systems using infrastructure/configuration as code technologies

– Terraform, CloudFormation, Ansible, SaltStack