M&A / Change Management Lead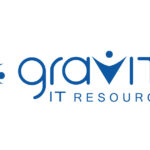 Gravity IT Resources
Job Title: M&A Change Manager
Location: Charlotte, Chicago, New York, Boston
Job-Type: Permanent
Referral Fee: +/- 3500
Employment Eligibility: Gravity cannot transfer nor sponsor a work visa for this position. Applicants must be eligible to work in the U.S. for any employer directly (we are not open to contract or "corp to corp" agreements).
Position Overview:
Gravity is looking for M&A Change Manager to spearhead our client's organizational change management efforts.
The successful candidate will possess change management skills at a high organizational level. Comprehensive knowledge of private capital markets are also required.
Our client is a global investment management firm. They source differentiated opportunities and build long-term portfolios across public and private fixed income, real estate, ad specialist equity markets. With investment professionals based across the globe, the firm is able to effectively serve its clients and their 350 billion AUM.
Duties & Responsibilities:
· Ability to establish and maintain trust, credibility, and build strong relationships
· Apply a structured methodology and lead change management activities as well as a process and tools to create a strategy to support adoption of initiative changes
· Assess the current state of change activity across all programs, identify strengths and opportunities for improvement and deliver a set of best practices
· Collaborate with business owners, process SMEs, and other stakeholders to review the current state against proposed future state processes
· Coordinate with stakeholders to include change management practices into project plans
Required Experience & Skills:
· 6+ years of experience carrying out change management tasks for global organizations
· 6+ years of experience working in a high paced agile environment
· 6+ years of experience working in the capital markets and M7a space in different change management activities
· 6+ years of experience implementing outstanding leadership facilitation to drive senior-level alignment
· Change Management certification preferred