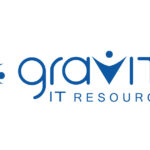 Gravity IT Resources
Job Description: M&A eCW Integration Project Manager
Remote
Job Type: +6 Month Contract
Summary:
This is a great opportunity to be part of a fast growing, healthcare organization in the exciting field of Healthcare IT. We are seeking a skilled IT project manager to join our growing team. In this position, you will be responsible for organizing our technical projects and ensuring that all members of the project team work efficiently. You should have an aptitude for thinking outside the box and enjoy critical thinking, organization, and overall team management.
Lead multiple IT projects with matrix team size of 10-25
Lead application or infrastructure projects
Responsible for delivering projects as per scope, schedule and budget
Adhere to ePMO and enterprise program delivery methodology and standards
Design technical developments with the technical team
Implement project lifecycle methodology
Develop and maintain information technology plans which outline project status, individual tasks, milestones, completion estimates, and resource allocation
Coordinate training, user acceptance testing and go-live activities
Ensure user satisfaction through post-project debrief
Coordinate activities with vendors for hardware, software, data migration, training, hosting, and other components
Occasional travel required
Education:
Bachelor's degree.
Master's degree preferred.
Required Credentials, License, and / or Certifications:
Project Management Professional (PMP) preferred.
Agile / Scrum certification preferred.
Experience & Knowledge:
IT Project Management experience: 8+ years
Healthcare IT Project Management experience: 3+ years
IT Application experience with managing eClinicalWorks, EMR/EHR, Ancillary Clinical applications
Integration / M&A experience preferred
High standards of integrity, strong personal work ethic, creative problem-solving skills, and flexible work approach required.
Notable client service, communication, presentation, and relationship building skills required.
Ability to function independently and as a team player in a fast-paced environment required.
Must have strong written and verbal communication skills.
Special Skills & Equipment Knowledge:
Skilled in the suite of Microsoft Office tools (Power Point, Excel, Word, and Visio) required, Smart Sheets preferred.
Kristin.Raymond