Mainframe Systems Programmer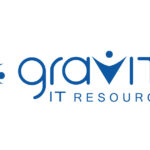 Gravity IT Resources
Job Title: Mainframe Systems Programmer
Location: Remote (Utah residents preferred)
Job-Type: Contract
Referral Fee: $1,000
Employment Eligibility: Gravity will consider US Citizens, Green Card Holders, and those with full-time US Employment Authorization (H-1B Candidates). We are also open to contract or "corp to corp" agreements for highly qualified candidates.
Position Overview:
Gravity IT is seeking experienced z/OS Mainframe Systems Programmers to work with a team supporting two critical applications. In this role you will perform system troubleshooting, system documentation, and work with other applications programmers. You must be willing to learn from, as well as share knowledge with other team members. You will support a disaster recovery site with an IBM Capacity BackUp (CBU). This is a very stable environment. A successful candidate will have a broad base of knowledge and experience monitoring processes, responding to problems, simplifying systems and processes, and assisting/helping other system users.
Willingness to be on call (Calls are infrequent, but the application is important).
Required Experience & Skills:
We are seeking generalists with experience across a range of mainframe technologies. The environment you will support includes the following:
z/OS Mainframe
CICS
MQ
RACF security administration
SCRT reporting
SMP/E
IBM internal billing systems
TCP/IP
Mainframe network configuration
BMC Control-M software
IPL procedures
Infoprint
IODF configurations
Hardware Configuration Manager (HCM)
Hardware Configuration Definition (HCD)
Hardware Management Console (HMC)
Workload Manager (WLM)
Tape Management (TMS)
System Monitoring
ICF catalog management
COBOL
Dell/EMC disk and tape storage