Manager, Amazon Global Marketplaces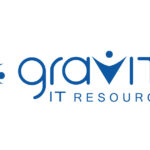 Job Title: Manager, Amazon Global Marketplaces
Location: Delray Beach, FL
Job-Type: Direct Hire
Referral Bonus: $1,800
Founded in 2004, TRX® was built on the revolutionary idea that fitness can be achieved with one radically simple design—Suspension Training®, the iconic black and yellow straps found in gyms across the globe that power your training with bodyweight-based movements and exercises. Today, TRX is the leader in functional training solutions for both consumers and professionals, offering a complete line of highly effective, versatile, and portable fitness equipment for unparalleled full body workouts that can be performed at home, at the gym, or on the road.  With the recent launch of TRX Training Club®, the company is now omnichannel and offers digital content, ranging from daily live classes to on-demand workouts, all led by world-class trainers.  A top-tier professional education destination, TRX has certified over 300,000 trainers and is trusted by pro athletes, pro trainers, and physical therapists, with a loyal community of millions of fitness enthusiasts across the world. With offices in Florida, the U.K. and Japan, as well as sales in more than 30 countries, TRX has truly become a worldwide fitness phenomenon. As a premier global training brand, we continue to disrupt the commercial and consumer fitness industry with innovative thinking and training solutions. Our mission is to help the world move better and move more with the most cutting-edge training tools, fitness experiences, and professional education. For more details, go to www.trxtraining.com.
TRX is seeking an experienced manager for our global TRX Amazon business, which operates in 10 markets – US, Canada, Mexico, UK, Germany, France, Italy, Spain, Australia and Japan. This role is responsible for the top-to-bottom success of our Amazon Seller Central platforms, as measured by the consumer experience, consistent structure & functionality and our revenue, expense, and profit metrics. Being consumer and user centric is critical across each of our Amazon marketplaces. You will be supported by our 3P consultants (Buy Box Experts), as well as our cross-functional marketing, finance, operations, customer service and legal teams. You possess high IQ/EQ qualities, care deeply about performance, process & people. You are detail-oriented, motivated, accountable, and committed to ensuring the success of TRX Amazon customers. You appreciate intuitiveness, innovation, and intelligence. You enjoy analysis, as much as creativity.
Duties & Responsibilities:
Develop, plan & manage all revenue, expense & profit plans for our global Amazon marketplaces

Forecast SKU sales plans by month and coordinate with sales ops real-time to ensure inventory productivity

Meet and/or exceed revenue & profit plan each month, quarter & year

Collaborate with BBE marketing team to develop strong full funnel AMS & DSP campaigns

Launch, manage, and optimize product performance as measured by revenue and profit.

Be our primary thought leader on our goal to have a world-class user experience, and customer service strategy on Amazon

Plan & manage all product pricing & promotional activity with an eye of profit optimization

Develop daily/weekly/monthly KPI plans (sessions, unit sales, conversion rate & AUR) and report weekly on actual versus plan

Foster & enhance the TRX Culture every day

Demonstrate excellent organizational, communication, and presentation skills

Prioritize superior interpersonal skills, internally & externally

Collaborate positively with sales operations, finance, marketing, and customer service teams.
Experience & Qualifications:
Bachelor's degree required

3+ years experience in Amazon Seller Central experience

High degree of financial fluency – you love Excel as much as PowerPoint!

Superior interpersonal skill and strong conflict resolution skills

High IQ/EQ qualities

Outstanding verbal and written communication skills

Self-motivated and highly driven to over-deliver

High fitness fluency and passion for healthy lifestyle

Highly organized, methodical & strategic

Clear ability to manage multiple priorities, processes & people