Manager, Customer Experience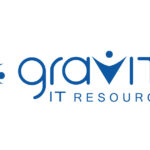 Role: Manager, Customer Experience
Job Type: Contract-to-Hire
Location: Onsite in West Palm Beach, FL
Description:
We are looking for a Customer Experience Manager who will be responsible for building and scaling an elite-level, customer-obsessed team. This role will be the first line of defense for escalated customer support inquiries and will have a profound influence on our customers' experience. This role has a strong focus on strategic initiatives around human centered design, customer journey creation and implementation, Voice of the Customer (VOC) reporting, and any additional projects that help improve the customer experience. The insights from your team will directly influence go-to-market strategies for new products and digital solutions for our customers' various needs. You must be a team player with a strong collaborative mindset, a history of creative problem solving, and exceptional people management skills. This position reports to the Director of Customer Experience & Service.
Job Overview
Employees in this role manage the organization responsible for obtaining customer and industry insights from various sources to assist the business unit with project, policy development, resource allocation, quality improvement, standardization and strategic business planning. Individuals are responsible for leading benchmarking and customer survey efforts for the business unit, analyzing customer survey and voice data and processes to develop and recommend improvements throughout the business.
Job Duties & Responsibilities
Drives market research and other analytics to develop recommendations and improvements
Tracks and analyzes indicators measuring performance against customer expectations
Collaborates with functional areas to improve performance
Leads and works on cross-functional projects collaborating internal and external business units
Leads a team of Business Analysts who conduct complex operational analyses
Evaluates customer surveys and benchmarking with other customer experience leaders
Conducts strategic business planning and policy development
Works with journey Architects to provide initiative direction customer experience improvements
Meets attendance and storm duty requirements
Performs other job-related duties as assigned