Manager of accounting & Financial Reporting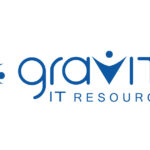 Gravity IT Resources
Job Title: Manager of accounting & Financial Reporting
Location: Salt Lake City
Job-Type: Permanent
Referral Fee: $3,000
Employment Eligibility: Gravity cannot transfer nor sponsor a work visa for this position. Applicants must be eligible to work in the U.S. for any employer directly (we are not open to contract or "corp to corp" agreements).
Position Overview:
This position will be responsible for managing the consolidated accounting records and financial reporting. As a member of the corporate accounting team this position will work directly with the Corporate Controller and CFO and indirectly with the accounting teams CLIENT's foreign subsidiary offices, office General Managers and Corporate management teams.
Duties & Responsibilities:
Maintain financial records and accounts.
Coordinate with Corporate Financial Analysis group to develop, analyze and publish financial results and analysis.
Responsible for the review, approval, and timely submission of monthly consolidated financial statements and reporting.
Manage corporate, local statutory, and bank audits and reconciliation procedures.
Collaborate to create accurate and efficient reporting and data collection schedules.
Responsible for monitoring and assessing provisions and other accounting estimates for reasonableness.
Liaise with foreign subsidiary offices to ensure timely and accurate completion of local statutory and governmental reviews, audits, and tax reporting including VAT.
Develop, implement, and maintain all required weekly, monthly, quarterly, and annual financial reporting.
Perform and analyze transactions and financial results. Consult with corporate accounting, logistics, and sales departments to resolve issues.
Solves problems relating to bank and GL account reconciliations, consult with the accounting and commercial departments to resolve issues.
Work with local office management and support teams to develop and refine processes, work-flow, and internal controls.
Required Experience & Skills:
Understand GAAP Accounting Standards
Willingness to learn, roll sleeves up, and understand all of the different countries standards
Public accounting experience (ideally a Sr. Associate or Manager Level)
CPA – preferred
Consolidation experience – preferred
Foreign currency experience – preferred
Joseph.Tibolla