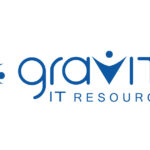 Job Title:  Manager, Power Platform
Location: Deerfield Beach, FL 
Onsite Requirements: Hybrid – 3 days onsite (Tu/Wed/Th)
Job-Type: FTE
Employment Eligibility: Gravity cannot transfer nor sponsor a work visa for this position. Applicants must be eligible to work in the U.S. for any employer directly.
Our client is a $20B, Fortune 200 company in the automotive retailing, distribution and services industry. They are currently ranked in the Top 20 companies to work for in the US by Fortune Magazine, Top 20 best companies for diversity and have an amazing work culture and impressive long-term growth prospects.
The Power Platform Lead/Manager will build modern workplace environments utilizing Azure, Power Platform, Dynamics 365 and Office 365 product suite. The ideal candidate is a senior developer who has a solid comprehension in analyzing, developing, and deploying solutions on Dynamics 365 and Power Platform and has experience managing the development efforts of a small team. Projects include custom applications, workflows, business systems, and other various projects.
The ideal candidate would be local to the Deerfield Beach, Florida area or interested in relocating.
Responsibilities:
Prepare and deliver technical engagements for business partners focused on Power Platform and Dynamics 365. These include architecture design sessions, development and implementation of rapid prototypes and solutions.
Demonstrate functional knowledge and technical expertise in Dynamics 365 and Power Platform solutions.
Demonstrate the value of the Power Platform and Dynamics 365 for planning, building, deploying, and operating business outcome driven technical solutions.
Establish governance and processes to enable sustainable business development including hybrid support model.
Work with the product owners and other team members across the enterprise to drive new technology initiatives.
Provide technical/architectural support and drive successful user adoption.
General Qualifications:
6-7+ years of technical consulting experience.
Working knowledge of the entire Power Platform, including Power Apps, Power Automate, Power Virtual Agents, Power BI and Dataverse.
Ability to work in a team environment to analyze, recommend, design and deliver solutions that solve problems presented by the user community.
Ability to prioritize and deliver solutions in a timely manner, usually under pressure and shifting priorities.
Excellent written and verbal communication skills and comfortable presenting technical concepts to peers.
Technical Qualifications:
Technical lead experience including the ability to coordinate the development efforts of a small team.
Experience developing applications and using multiple connectors leveraging Power Platform, including Power Automate, Power Apps (Model-Driven and Canvas), and Power BI, SharePoint Online, Dynamics 365 F&O, Azure DevOps.
Experience building Power Apps Portals (Power Pages) and leveraging Power Automate to create new and improved business process flows.
3+ years of professional experience with any of the following: Power Platform, Power Apps (Model-Driven and Canvas), Power Automate; C#, PowerShell, JavaScript/TypeScript; software development experience leveraging DevOps strategies focused on CI/CD, automated testing, version control or related.
Experience with Dataverse, SQL Server or other relational databases.
Experience working within Agile frameworks.
Microsoft Power platform certified or willing to obtain certification is preferable.