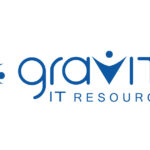 Job Title: Manager, Retail Sales
Location: Delray Beach, FL
Job-Type: Direct Hire
Referral Bonus: $2,400
Our client is seeking an experienced Sales executive to manage our their Retail business, which is primarily US centric at this stage. This role is responsible for the top-to-bottom success of our Retail partnerships, which include key brick-n-mortar retailers like Dicks Sporting Goods, Academy, REI, SportCheck, Scheels and AEFFES, and selective eCommerce retailers like Huckberry, Zola & Touch of Modern. This role owns each partnership and is responsible for achieving/exceeding our revenue, expense, and profit metrics. Having a strong relationship management skill set, as well as financial fluency is critical to success. You will be supported by our cross-functional marketing, finance, operations, customer service and legal teams. You possess high IQ/EQ qualities, care deeply about performance, process & people. You are detail-oriented, motivated, accountable, and committed to ensuring the success of Amazon customers. You appreciate intuitiveness, innovation, and intelligence. You enjoy analysis, as much as creativity. You rise to every challenge and lead the team to best-in-class performance.
Duties & Responsibilities:
Develop, plan & manage all revenue, expense & profit plans for our retail partnerships

Forecast SKU sales plans by month and coordinate with sales ops real-time to ensure inventory productivity

Meet and/or exceed revenue & profit plan each month, quarter & year

Collaborate with retail partner teams to develop strong in-store and on-line presentations and marketing campaigns

Launch, manage, and optimize product performance as measured by revenue and profit.

Be our primary thought leader on all things retail, managing existing successes, and always exploring and vetting new opportunities.

Develop daily/weekly/monthly KPI plans (sessions, unit sales, conversion rate & AUR) and report weekly on actual versus plan

Foster & enhance the Culture every day

Demonstrate excellent organizational, communication, and presentation skills

Prioritize superior interpersonal skills, internally & externally

Collaborate positively with sales operations, finance, marketing, and customer service teams.
Experience & Qualifications:
Bachelor's degree required

5+ years' experience in managing Retail partnerships.

Fitness, Sporting goods experience preferred.

High degree of financial fluency – you love Excel as much as PowerPoint!

Superior interpersonal skill and strong conflict resolution skills

High IQ/EQ qualities

Outstanding verbal and written communication skills

Self-motivated and highly driven to over-deliver

High fitness fluency and passion for healthy lifestyle

Highly organized, methodical & strategic

Clear ability to manage multiple priorities, processes & people