Manager, Salesforce Sales Cloud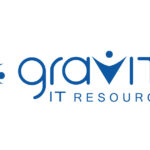 Gravity IT Resources
Job Title: Manager, Salesforce Sales Cloud
Location: Hybrid- 2-3 days onsite in Miami, FL
Job Type: Direct Hire
Work Eligibility: U.S. Citizen or Green Card Holders only
Referral Fee: $2,400
JOB OVERVIEW:
The Manager of CRM Applications will work in a B2B Sales team environment and have good knowledge on Salesforce Sales Cloud. They are responsible for leading projects and system enhancements through SDLC in alignment with company visions and goals. This role is expected to lead projects/enhancements while providing guidance to a team of developers, analysts and specialists while mapping business requirements to functional solutions while providing governance over best practices and supporting platform adoption.
Support all business areas including but not limited to Revenue Management, Global Sales, Global Passenger Services, Casino, Global Accounting, Purchasing, Air, Shore Excursions, Land programs, Onboard Revenue, Hotel Operations, Fleet Operations, Human Resources, Crew, Legal, and any business areas that impacts or utilizes CRM.
Position reports to the Director of CRM and interacts daily with leadership teams throughout the organization. The focus for CRM is quality, pricing and product differentiation based on their understanding of the customer environment, including customer influences, decision-makers, and business challenges. This role directly supports customer generation and retention by establishing rapport with the departments in charge of planning and developing customer focused programs, overseeing the resolution of customer concerns, and facilitating the delivery of goods or services to the customer. Assesses customer needs and generate sales leads through more personalized service. Customer relations managers develop relationship strategies and programs that produce business value and favorable customer experiences. Monitor customer satisfaction and recommend approaches companies can implement to better serve their customers.
REQUIREMENTS:
EDUCATION:

Bachelor's Degree in Business Administration, Computer Science, Software Engineering or Management Information systems (MIS) or equivalent experience required.

SALESFORCE CERTIFICATIONS REQUIRED:

Salesforce Certified Administrator, and Salesforce Certified Platform App Builder or Salesforce Certified Developer. Certifications preferred: Project Management Professional (PMP), Salesforce Certified Technical Architect, Salesforce Certified Application Architect, and/or Salesforce Certified Pardot Consultant.

EXPERIENCE:

Minimum 6 years of experience working in a Salesforce Functional or Technical Lead capacity, leading & managing projects to scope, producing estimates & defining deliverables and timelines, Force.com configuration and APEX/Visualforce/API development, implementation of Salesforce Products (Sales Cloud, Service Cloud, Marketing cloud, Etc.), and segregation of Administration duties.

KNOWLEDGE & SKILLS:

Solid understanding of SQL Server, MYSQL, SOAP, SOQL, SOSL, Visual Force Pages/components, workflows & approvals. Strong knowledge of Salesforce architecture, governor Limits, and integration components (APIs, APEX, Visual Force, SOQL and web services. Understanding of relational databases and other enterprise application architecture (on premise or cloud). Ability to gather detailed requirements and provide appropriate translation to applications. Ability to effectively monitor production issues and ensure resolution in appropriate time. Must be able to provide options to business areas when needed to achieve business goals. Understand the components of running successful projects within its life cycle. Ability to clearly communicate findings and recommendations with management. Working knowledge of reservation system and other applications used throughout the enterprise. Advanced level skill set of Microsoft Office Suite, Customer Relationship Management Systems. Excellent organizational skills to handle multiple tasks. Must be able to work well under pressure while meeting strict deadlines and maintaining high quality of work. Must be extremely accurate and detail oriented in order to maintain high standards of accuracy when updating and making changes to master product tables in the system. Must be able to assist other team members as priorities and deadlines change for the department. Excellent trouble shooting skills in order to assist with a myriad system issues and answer questions regarding product set-up. Good written and verbal communication skills in order to interact with team members from different departments. Critical thinking skills sufficient to identify, assess and recommend technical solutions. Ability to understand business issues and data challenges of business areas and systems. Available to work during off hours, weekends, and holidays, according to business demands. Domestic and international travel may be required
JOB RESPONSIBILITES:
Manage projects and assist in the development of strategy with new projects relating to CRM.

Participate in the documentation of business needs, identifying gaps between business needs and application functionality.

Lead business and technical design sessions and document solutions to fill identified gaps for Salesforce Sales Cloud and/or other platforms implemented, considering possible solutions already available through Salesforce AppExchange.

Responsible for creation and maintenance of detailed technical design and implementation documentation for development & project teams.

Work with internal technical team members representing other enterprise & business applications in order to establish and maintain seamless integrations.

Participate in train the trainer sessions and assist business teams in the creation of documentation and delivery efforts.

Provide hands on guidance & support for Salesforce configurations, APEX class generation & maintenance, admin tasks, queries and report generation as needed.

Aid in end-user application support including troubleshooting, managing support tickets, and testing.

Directly responsible for creation & maintenance of Salesforce configuration workbooks.

Organize, participate, and lead project meetings as needed with business teams/vendors.

Maintain up to date with new Salesforce functionality being delivered per release

Classify and identify, document and present opportunities for improving business processes/system interactions through the implementation of new Salesforce features delivered per release.

Maintain current Salesforce certifications.

Demonstrate a deep knowledge of all Salesforce product offerings & Solutions.

Perform other job-related functions as assigned.
Kennedy.Granger