Manufacturing Engineer II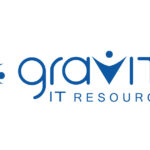 Job Title: Manufacturing Engineer II
Location: Milpitas, CA (onsite required)
Job Type: 12+ Month Contract
 
The job function of a Manufacturing Engineer II is to provide technical contributions for both commercialized and new products. This position is responsible for the processes, equipment, documentation, and related supplier capability required to manufacture assigned products. The scope of the position includes routine production line support, product improvement projects, and new product introduction activities. The focus of the position is to continually improve product quality, delivery, and cost, both on the factory floor and from the related suppliers. Although the technology will be specific to the product family, process, and equipment, general manufacturing engineering tools will be applied across all product lines.                                  
Responsibilities:
·        Perform analysis and problem solving for manufacturing non-conformances.
·        Perform lab experiments to collect and summarize data in order to develop new processes or solve problems.
·        Apply the fundamental concepts, practices and procedures required to perform manufacturing engineering disciplines such as 5S, Lean, and Six-Sigma.
·        Document the work-flow of a manufacturing processes.
·        Through time and motion studies, quantify the work content of a manufacturing process. Independently write procedures, work instructions and test documentation of low to medium complexity.
·        Evaluates process bottlenecks or constraints and determines throughput limitations by station or operation.  Calculate impact of each constraint. Prepare capacity and efficiency models based on result. Identify opportunities for quality defects to occur in manufacturing processes and suggest mitigations.
·        Perform ergonomic assessment of existing or new workstations, using established tools. Utilizing lean manufacturing concepts, evaluate existing workstation layout. Implement and document improvements, under supervision of a senior engineer. Execute equipment Design of Experiment plan under the guidance of a Sr. Engineer.
Evaluate existing tooling and fixtures to assess improvement opportunities. Develop simple manufacturing tooling, jigs and fixtures to improve process controls. Understand electrical design, schematics and CAD assembly drawings.
Support senior engineers to test and debug equipment with the use of basic mechanical measurement/alignment tools and electrical test equipment.
Review process and product data in order to correlate machine settings to product characteristics. Know and apply the fundamental concepts, practices and procedures of equipment programming controls. Analyze and interpret data in order to develop simple test processes.
Perform basic equipment programming applications, troubleshoot and write work instructions.
·        Create BOM's in Agile, assembly drawings in SolidWorks and work instructions in MS Word.
Create documentation required for a product design changes. Support the activities required to gain cross-functional approval and implement changes.
Work on cross-functional teams, under the guidance of a more senior manufacturing engineer, to assess and validate supplier process capability for new products, improve existing supplier processes, support supplier identification of projects to improve product quality and cost, and participate in experiments to determine root cause analysis of supplier quality issues.
Represent manufacturing engineering on cross-functional teams to assess supplier capabilities, develop packaging solutions for components and systems, create operational and process qualification protocols for new products and processes. Collaborate with suppliers on DFM analyses.
Collaborate with hardware engineering team on design verification studies Specs tools, fixtures and support process equipment for new process supporting NPI. 
Manage new equipment installation and commissioning of new plant equipment as determined by Sr. Engineer.
Develop packaging solutions, and manufacturing line layouts.
Contribute to design transfer activities such as process validations. Participate in post-new product launch issue resolution teams.
Understand basic product cost structure. Support and update the data for labor and overheads in total product cost models.
Represent manufacturing engineering on cross-functional teams to design and validate new products, improve processes, identify and implement continuous improvement concepts, assess suppliers, perform root cause analysis and problem solving, etc
  Required Knowledge and Skills:
Demonstrated knowledge of the fundamental concepts, practices, and procedures of equipment controls, under supervision of a senior engineer. 
Demonstrated analytical and problem solving skills
Demonstrated initiative and ability to achieve results
Strong verbal and written communication skills
Demonstrated team work and collaborating behaviors
General computer applications such as Excel, Access, Visio, Tableau
Basic Qualifications:
BS degree in Engineering field of study
·        3+ years Manufacturing Engineering experience
Preferred Knowledge and Skills
MS Mechanical, Electrical, or Industrial Engineering
MODAPT Study Experience
Quality Management Systems exposure
CAD experience, preferably SolidWorks
ERP knowledge, preferably SAP
PLM knowledge, preferably Agile
Work Conditions:
·        Production floor support
·        Lab work
·        Minimal travel (<10%)
·        Extended or irregular work hours as needed