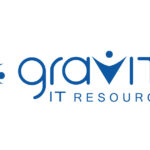 Gravity IT Resources
Job title: Manufacturing Technician
Location: On-sight (Plantation,FL)
Time Zone: EST Time Zone
Duration: 6-month contract
Work Authorization: USC/Green Card Holder
Position Overview:
Job Description
This position will be responsible for manual assembly and machine operational duties within a complex, dedicated manufacturing route. Candidates must maintain focus on both the assembly and quality of workmanship aspects. Candidates must be highly innovative and enjoy working in a dynamic and creative environment within a multidisciplinary team.
Responsibilities:
Complete construction and testing using specialized equipment
Follow detail work instructions and or Standard Operation Process (SOP)
Work within a dynamic team environment
Participate in yield improvement team efforts
Work as needed to meet organizational production milestones
Work to drive out process and material defect issues
Ability to adjust the work schedule to the needs of the Team
Availability to work second shift (7:00am to 3:30pm)
Qualifications:
4+ years Knowledge and previous experience in Clean Room
Quick learner-ability to learn several processes
Some knowledge and experience in assembly and working with various machines
Ability to drive continuous improvement projects and programs while executing action plans.
Extensively collect and document equipment related data/procedures
Basic knowledge of Word, Excel that allow the management of worksheets
Education:
Minimum of high school diploma or GED or equivalent required.
Additional Information
All your information will be kept confidential according to Equal Employment Opportunities guidelines.