Market Compensation Analyst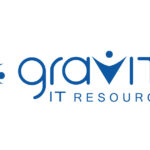 Gravity IT Resources
Job Title: Market Compensation Analyst
Location: Deerfield Beach, FL
Job-Type: Contract
Referral Fee: +/- $250 plus +/- $45/Month
Employment Eligibility: Gravity cannot transfer nor sponsor a work visa for this position. Applicants must be eligible to work in the U.S. for any employer directly (we are open to contract or "corp to corp" agreements).
Position Overview:
Gravity is looking for a Market Compensation Analyst. The primary function of the role is to support the compensation team in performing pay analysis utilizing market and internal data sources and utilizing analytical insights to develop and present meaningful recommendations
Our client is a $18B, Fortune 200 company in the automotive retailing, distribution and services industry. They are currently ranked in the Top 20 companies to work for in the US by Fortune Magazine, Top 20 best companies for diversity and have an amazing work culture and impressive long-term growth prospects.
Duties & Responsibilities:
Conducts pay evaluation for new and existing roles

to ensure pay equity and market competitiveness

Evaluates jobs for FLSA exemption status to ensure regulatory compliance

Provides ongoing compensation support and consultation ensuring consistently applied philosophy (internal/external equity, pay-for-performance, job leveling, sales compensation/commission programs, etc.)

Partners with HR to provide business managers with rationale and guidance for compensation-related decisions/recommendations

Coordinates with HRIS on compensation processes to ensure data accuracy
Collaborates with internal stakeholders across the organization to identify and resolve compensation-related issues and inquiries

Assists with new job creation, job documentation, job code/job family management
Qualifications:
Atleast 1-year experience in a compensation focused role
Knowledge of Excel and Workday preferred
Great oral and written communication skills
Ability to collaborate and work effectively in a team environment
A 4-yr college degree or equivalent is preferred.
Jon.Hoppensteadt