Material Handler, Shipping and Receiving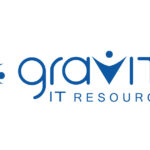 Gravity IT Resources
Job title: Material Handler, Shipping and Receiving – Contractor
Location: On sight in Plantation, FL
Time Zone: EST Time Zone
Duration: 6 month contract
Work Authorization: USC/Green Card Holder
Position Overview:

Our client's vision is a world where the physical and digital are one. Their mission is to amplify human potential by delivering the most immersive AR platform, so people can intuitively see, hear, and touch digital content in the physical world. They are developing the most immersive AR device for enterprise, and are continuing to build a powerful team to help them do that.
Job Description
As a Material Handler, you will be responsible for processing the receipt of all inbound freight as well as processing all outbound shipments from the warehouse. Additional responsibilities include managing stock levels of packaging material, processing outbound shipments to include: picking, packing, staging, and shipping of all customer orders. Also required to support internal customers with shipping/receiving requests.
Current position is to support 2nd shift initiatives, You will need to go into one of the offices daily in Plantation, Florida and work during the second shift, 9:00am to 6pm Monday-Friday.
Responsibilities:
Verify, count, and document all items received in the SAP system and Material Receipt Tool in accordance with department SOPs and Work Instructions
Manage the Receiving Priority list
Stage received packages for pickup in designated areas
Scan and maintain packing lists in specified drive
Process ML unit RMAs
Assist internal customers while providing the highest level of customer service
Process, pick, pack, stage, and manage shipping requirements from JIRA and/or Customer Orders
Manage IP collateral to include tracking and return
Assist the Logistics team with packing/palletizing products
Process and schedule shipments on Carrier website
Work with carriers to resolve shipment disruptions or delays
Manage carrier delivery exception issues, update JIRA as required
Perform Cycle Counting of packaging materials as required
Maintain 7S Workplace Standards in the Warehouse
Complete monthly Safety Training requirements
Maintain Material Handling equipment and report any potential issues
Participate in cross-training initiatives
Perform other duties as assigned
Qualifications:
Minimum of 5 years work experience in Warehousing
Packaging and Palletizing experience preferably with high value, high risk, and fragile products
Working knowledge of SAP ERP system
Working knowledge of Microsoft tools: WORD, EXCEL and POWERPOINT
Education:
High School Diploma or GED required
Additional Information
All your information will be kept confidential according to Equal Employment Opportunities guidelines.