Mobile Application Architect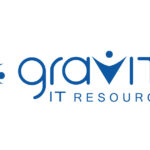 Gravity IT Resources
The Mobile Application Architect is a hands-on member of the delivery team, responsible for providing leadership related to designing, planning and developing our mobile applications. You will provide guidance and mentoring to members of the mobile team as needed. You will work closely with business analysts, product owners and developers to ensure the technical solution meets the business requirements.
Essential Roles and Responsibilities
% of Time Spent

Essential Tasks/Duties/Responsibilities

60%

Design and architect mobile iOS and Android applications, specifically leveraging Swift/Kotlin.

Review pull requests and ensure adherence to Swift/Kotlin and other language idioms.

Partner with Software Engineers, UX/UI, Quality Engineers, Product Owners/Analysts to deliver high performing quality customer experiences that are engaging, purposeful and powerful in their simplicity.

Actively participate in all team agile ceremonies, contributing to ensure that all team commitments are delivered on time and of the highest quality.

Be an active advocate of the mobile platform through both internal and external architecture/developer communities.

20%

Provide mentorship and coaching to other members of the development team. Assist leadership with estimation and technical scoping of work requests.

10%

Collaborate with business teams to clarify requirements and business needs. Proactively update stakeholders and maintain open and courteous communication.

10%

Collaborate with other developers and architects (when appropriate) to determine optimal solution architecture, efficiency, maintainability, and scalability.

Represents the voice of mobile in the architecture community, ensuring all enterprise architecture decisions are vetted for mobile compatibility.
Skills and Qualifications
Bachelor's degree in Information Technology, MIS, CIS or equivalent.
Knowledge of iOS and Android technology
Minimum of 3+ years of experience in a technical leadership role including architecting end to end mobile applications
Minimum of 10+ years of experience developing complex applications.
Drive architecture and technology choices for the mobile products, including the ability to provide Mobile Best Practices and development guardrails.?
Experience with SwiftUI, Jetpack Libraries, Retrofit, Push Notifications, Firebase, Deep-Linking, Universal Links, Analytics Platforms, and Reactive Programming.?
Experience with Mobile Design patterns like MVVM, MVC, etc.?
Ability to prototype solutions along with training and passing on to other members of the team.
Experience with Unit testing and UI Testing.?
Lead and participate in producing deliverables (including architecture, technical design, code development, and QA) to high quality standards.
Experience in design, development, delivery, and support of mobile technology platforms.
Proven ability to lead mobile projects through the complete development lifecycle.
Knowledge in cloud-based technologies from Amazon, Microsoft or Google, such as orchestration, microservices, databases, and notification services.
Experience with RESTful APIs to connect mobile applications to back-end services.
Strong planning and organizational skills, including critical attention to detail and creative problem-solving skills.
Track record of balancing multiple priorities simultaneously with the ability to adapt to the changing needs of the business while meeting deadlines.
Excellent verbal and written communication skills; Ability to work with team members and customers in a professional, friendly manner.
Protect and take care of our company and member's data every day by committing to work within our company ethics and policies.
Understanding of healthcare data?and processes is a PLUS.
Experience with NoSQL/document databases as a PLUS.
Experience with automated testing, CI/CD is a PLUS.?
Experience with Kafka is a PLUS.?
Experience with Windows Service, AJAX, CSS, JavaScript, Web API, VueJS, & .NET Core is a PLUS