MS Dynamics 365 F&O Support Analyst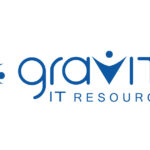 Gravity IT Resources
Job Title: MS Dynamics 365 F&O Support Analyst
Location: Remote
Job-Type: Direct Hire
Referral Fee: $2,400
Employment Eligibility: Gravity cannot transfer nor sponsor a work visa for this position. Applicants must be eligible to work in the U.S. for any employer directly (we are not open to contract or "corp to corp" agreements).

Position Overview:
As Support Engineer I, you will be the first line of technical troubleshooting Microsoft Dynamics 365 Supply Chain, Finance and Operations including all ISVs and the Logic Apps middleware integration layer. You will be responsible in providing a quick support and a technical analysis to service requests where necessary.
You will also be handling escalations to engage with internal and vendors for external support where the problems are concerned. As Support Engineer I, you will also be handling environmental and integration updates.
Essential Duties and Responsibilities:
Provide front-line administrator support for the customers for tasks relating to access, security roles and permissions, and licensing in D365.
Respond and work on service requests from our clients pertaining to D365 F&O.
Document all relevant details of the issue and all work performed within the requests.
Perform first line troubleshooting and remediation where needed.
Provide a quick or in-depth analysis of incident reports pertaining to D365 F&O and work with software vendors where escalation is needed.
Communicate with the client to provide timely updates and resolutions on the service request.
Recognize any recurring trends and work with other people on documentation for future references on troubleshooting.
Check-in vendor software updates and or new installations and work with the vendors and the business owners to get sign-off for production deployment.
Send downtime notification reports for any system outages for:

Updates or maintenance
Data center / Azure specific problems
Provide timely updates on critical downtime and be able to work with a team for faster resolution
Provide summary of events to management
Send notifications once systems are back online

Report to vendor any recurring or emergent issues that might be system wide and will impact user experience and workflow.
Qualifications:
Great working knowledge of DevOps pertaining to:

Item creations
Dashboard and queries
Project settings
Basic understanding of pipelines (log inspection, artifacts)
Accesses
Licensing

Experienced with using Microsoft Visual Studio for DevOps Projects:

Must understand ISV package and model deployment and check-ins and must be able to troubleshoot problems pertaining to package check-in for D365
Must know how to map Visual Studio for D365 dev boxes, clean workspaces and remapping.

Experienced with Lifecycle Services (LCS) such as:

Project and project access management
Release management of updates
Understanding cloud-hosted environments (Tier 1, 2 and 3 environments) is a must
Understanding asset library management preferred

Must have at least 2 years of technical support experience for Microsoft Dynamics 365 Finance and Operations.

Experience with other ERP systems is a big plus such as Syspro, SAP, Epicor, NetSuite.
Microsoft Certified: Dynamics 365: Finance and Operations Apps Developer Associate (exams: MB-300, and MB-500 or one of these two)

Must have a solid understanding of integrations and the following technologies:

Azure Logic Apps
Azure Function Apps
Azure Blobs
Azure SQL
Azure Data Lake
Azure Key Vault
Microsoft SQL Server
Microsoft 365 Power Automate
Power BI experience is a plus
Data payloads (JSON, XML) and API
Good understanding of C#, XAML and X++ knowledge is a big plus

Applicant must be experienced in one of more areas of Finance and Operations:

Supply Chain Management (SCM and Operations)
Finance
Projects
Manufacturing and Master Planning

Applicant must have a solid grasp of Azure resource management for subscriptions, RBAC, resource groups, virtual machines, storages, etc.
Applicant must have a good understanding of hybrid identities with Azure Active Directory, Azure AD Connect and Local Active Directory.
Stephanie.Grassi