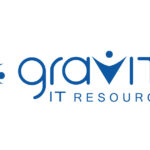 Gravity IT Resources
Job Title: .NET Developer
Location: Remote
Job-Type: Direct Hire
Employment Eligibility: Gravity cannot transfer nor sponsor a work visa for this position. Applicants must be eligible to work in the U.S. for any employer directly (we are not open to contract or "corp to corp" agreements).
Position Overview:
Gravity is looking for a .NET developer to join the team focused on the development and support of our client's in-house and 3rd party trading systems globally. This person will be responsible for supporting their central trade messaging hub, which handles collection and distribution of all trading activity between systems and out to key third party stake holders.
Our client is a fast growing global investment management firm whose insights and customized strategies form the foundation for strong partnerships. They view sustainable principles as a guiding force behind their business stewardship and governance frameworks.
Duties & Responsibilities:
Support the central messaging hub within a range of Microsoft technologies
Problem solve with a sense of urgency and strong attention to detail
Understand business requirements and investment data and concepts
Contribute to overall architecture and design direction once settled in
Required Experience & Skills:
3+ years of experience in .NET C# (client server)
3+ years working technically with Visual Studio
3+ years of experience working with WCF, WPF
3+ years of experience in Microsoft SQL Server
3+ years of experience in XML/XPATH/XSLT
Experience with SSIS/SSRS would be a plus