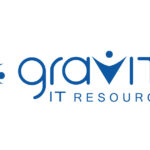 Gravity IT Resources
Job Title: .NET Developer
Location: Charlotte, NC
Job-Type: Perm
Referral Fee: $2500
Employment Eligibility: Gravity cannot transfer nor sponsor a work visa for this position. Applicants must be eligible to work in the U.S. for any employer directly (we are not open to contract or "corp to corp" agreements).
Position Overview:
Gravity is looking for Mid-Senior level .NET Developer to spearhead our client's internal accounting application development and maintenance efforts.
The successful candidate will possess strong C# .NET skills. Comprehensive knowledge of SQL, API creation/maintenance are also required.
Our client is a global specialty insurance distributor. Working on a national scale, this organization has sustainable development opportunities. The group is the largest specialty distributor of property, casualty, and professional lines insurance products.
Duties & Responsibilities:
· Modernize a legacy application by introducing modern architecture stacks like APIs and messaging
· Code, test, and maintain software application for our internal applications
· Contribute to feature delivery from technical design through executino and release within their continuous integration and delivery environment
· Participate in all phases of their Scrum/Kanban SDLC – working in concert with their Product, QA, and Release Management teams
· Be involved in the maintenance and updating of legacy code
Required Experience & Skills:
· 3+ years of experience building advanced software using the Microsoft stack
· 3+ years of experience working in a hands on capacity with APIs, both developing and maintaining
· 3+ years of experience working complexly with back end SQL databases
· 3+ years operating in an Agile environment
· 1+ year of experience working with a front end development