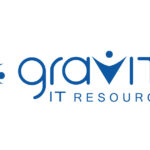 Gravity IT Resources
Job Title: .NET Developer
Location: Remote
Work Authorization: USC/GC Holder
Job Type: FTE
Position Overview:
Our client is a fast-paced, rapidly growing company seeking hundreds of new employees for various roles in our six locations across the Nation.
It all begins with how we care about the people we serve. Since 2015, our mission has guided our principles towards delivering solutions for a rapidly changing industry. Compassionate Care is at the center of all we do, and it unites us to foster an environment where everyone is empowered, inspired, and equipped for success.
We offer a fulfilling work environment that attracts top talent and encourages all associates to do their part in delivering best-in-class service to internal and external customers alike. It's how we're transforming the healthcare industry for the better. We provide career advancement opportunities within the organization with multiple locations in Florida, California, Tennessee, Pennsylvania, Utah, and India.
Together, we can make a meaningful and measurable difference in the lives of millions. That's something we can all be proud of.
Employee Benefits
Compensation for all positions is competitively higher than the current marketplace. Simply put – we pay more. We also show our gratitude through supplemental pay, including overtime, raises, and performance bonuses. You can earn even more through referral bonuses. We also offer a comprehensive benefits package including medical, dental, vision, life, disability, 401(k), and paid holidays/time off for eligible employees. We invest in the employee experience through training and development opportunities. Achieve your potential and grow your career.
Diversity, Inclusion, and Belonging
Our client is an equal opportunity employer. They do not discriminate in recruiting, hiring, or promotion based on race, ethnicity, sex/gender, sexual orientation, gender identity or expression, age, disability, or protected veteran status or on any other basis or characteristic prohibited by applicable federal, state, or local law.