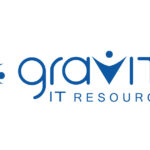 Gravity IT Resources
Job Title: Network Administrator
Job Type: Contract to hire
Location: Florence KY
Work Authorization: US Citizen or Green Card Holder
Referral Fee +/- 1800
Summary
Responsible for resolving hardware and software problems associated with desktop and laptop PCs and
peripherals.
Essential Functions
? Provide expertise in PC based software packages to end users.
? Setup of yearly computer refresh equipment and transfer of data
? Create computer images and supporting the maintenance of the computer inventory.
? Provide computer support/training both hardware and software to end users.
? Administration Microsoft AD.
? Familiarity with LAN & WAN networks and associated devices.
? Ability to establish priorities, work independently, and proceed with objectives with minimal supervision while
maintaining superior customer satisfaction.
Core Competencies Job Specific Competencies
? Communication
? IT Industry Knowledge
? Results Oriented
? Technology
? Initiative/Urgency
? Troubleshooting
? Problem Solving
? Customer Focus
? Interpersonal Skills/Teamwork
? Ethics/Confidentiality
? Flexibility/Adaptability
? Innovation
Supervisory Responsibility
This position has no supervisory responsibilities.
Work Environment
This job operates in a professional office environment in our facility. This role routinely uses standard office equipment such as computers, phones, photocopiers, filing cabinets and fax machines which create low/moderate noise.
Required Education and Experience
? Associates degree in Information Technology related field and 3-5 years of experience; or combination
of education and experience.
? Strong understanding of Microsoft suite of products including Windows 10, exchange servers and
directories.
? Experience in backup systems, processes, and associated configurations.
Preferred
Emily.Wilhelm