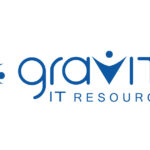 Gravity IT Resources
Job Title: Network Administrator
Location: On-site (Downtown Fort Lauderdale, Florida)
Job Type: Direct Hire/Permanent
Referral Fee: +/-$1,700
Employment Eligibility: Gravity cannot transfer nor sponsor a work visa for this position. Applicants must be eligible to work in the U.S. for any employer directly
Position Overview: We are looking for a Network Administrator to join our client's team. They are a growing RV Retailer company based in Fort Lauderdale that offers robust learning opportunities for all associates, best-in-class leadership development programs, and a commitment to invest in and grow our associates' careers. They believe in leading by example, great communication, courage, accountability, innovation, and showing up every day with a strong sense of commitment and high level of passion for what we do and for the customers and associates we serve.
Role & Responsibilities:
Configure, troubleshoot, and support wireless and wired networks without fail until resolution.

Configure, troubleshoot, and support Azure and AWS networking.

Configure, troubleshoot, and support firewalls from a diverse array of manufacturers.

Assess the organization's infrastructure needs going forward, budget planning/recommendation as necessary.

Configure VLAN, SSID, DHCP, DNS, and other network protocols or services.

Pre-configuration or staging of equipment and logistical support for shipments.

Maintenance of firewalls, access points, and other infrastructure including updates and upgrades.

Assisting with the maintenance of DNS records and Domain hostnames.

Documenting the environment and updating records.

Troubleshoot or replace legacy network equipment as necessary.

Automation of repetitive tasks to drive efficiencies, creating documentation for future reference.

Responsible for providing updates and feedback to users and leadership regarding efforts to resolve complex issues.

Manage multiple tasks and issues at the same time and maintain service level agreements.

Ability to mentor teammates across geographic time zones & cultural sensitivities in a fast-paced environment.

Flexibility and availability to address significant issues or outages as they arise outside of normal hours.

All other duties as assigned.
Required Experience and Skills:
Ability to Oversee local area network and wide area network and be accountable as a primary point of contact regarding resolution.
Strong understanding of network infrastructure and troubleshooting.

Excellent documentation and the ability to present and explain complex designs/issues to less technical individuals.

Ability to perform root cause analysis including the ability to interpret packet captures.

Excellent analytical and problem-solving skills with the ability to think through problems and visualize solutions.

Significant experience supporting a large and diverse enterprise.

This position will be expected to assist teammates and users with a positive attitude without regard to hierarchy.

Ability to travel within the continental United States when required.

Self-sufficient and able to keep up to date with rapidly changing technology.

This is an on-site position in the Blue Compass RV Offices located in Ft. Lauderdale, Florida – Hybrid is an option for the right candidate.

Industry certifications (Azure/AWS/Cisco/Fortinet/Aruba/Sophos) preferred.

Familiarity with scripting and programming languages relevant to the position (PowerShell/Python).

Degree in IT, MIS, or related field of study preferred.