New Technology Installer/Trainer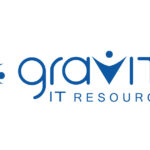 Gravity IT Resources
Job Title: New Technology Installer/Trainer
Location: Salt Lake City, UT
Job-Type: Contract to Hire
Referral Fee: $250
Employment Eligibility: Gravity cannot transfer nor sponsor a work visa for this position. Applicants must be eligible to work in the U.S. for any employer directly (we are not open to contract or "corp to corp" agreements).
Position Overview:
Gravity IT Resources is seeking a Technology Installer/Trainer that can use exceptional troubleshooting, and training skills as well as a keen attention to detail to assist with the installation, support and maintenance of technical applications and equipment in sites across the U.S. and Canada.
Duties & Responsibilities:
Setting up new technology – any enhancements, new equipment, etc.
There are two phases for most new projects:
Install and/or upgrade physical equipment
Teach/train the employees how to use the new equipment
Duties below are common when not involved in an actual new install/upgrade project:
Assist in the research, development, implementation and training of new software and hardware technologies in a Unix/Windows environment.
Identify, research, and resolve technical problems.
Respond to telephone calls, email, web, and personnel requests for technical support.
Document, track, and monitor problems to ensure a timely resolution.
Provide technical support to end users on a variety of issues.
Evaluate and document new or changed computer systems.
Perform other duties as assigned by Technology Development Supervisor and Management.
Required Experience & Skills:
Basic use of hand tools

–

Equipment Installation – Basic knowledge of common hand tools. The use of common hand tools is required for the installation of Alsco Production Schedule and RFID Scanning equipment.

Networking experience/knowledge

–

Networking – Basic knowledge of routers, switches, other networked devices, and WAN circuits. Ability to configure and troubleshoot LAN, WAN, RAS, and VPN connections; familiar with cabling standards CAT 5, 6, RJ45 and RJ11 termination procedures and punch-down procedures.

Networking team will have the network set up (these people will pull cat 5 cable, terminate the ends, troubleshoot any issues on connectivity, etc.)

Software – Basic knowledge of configuration settings in Windows 10 and Microsoft Office 2019 & Office 365. Basic knowledge of installation/un-installation procedures of Windows Updates and other PC Software.
The ideal candidate will have minimum of 2 years of IT Technical Support or Training Experience and 2 years of systems installation experience preferred. Ability to learn is huge
Excellent analytical skills and the ability to research/troubleshoot a variety of projects.