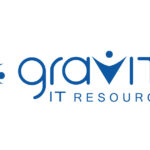 Position Title: Nurse Informaticist
Position Type: Direct Hire
Location: Tampa, FL
Requirements: Nursing Degree required.
Work Eligibility: U.S. Citizen or Green Card Holders only.
Referral Fee: $2,100 +/- based on the individual's annual salary.
Client Overview:
Our client is a family of health centers, supported by a family of Associates. For over 25 years, our client has been an employer of choice in South Florida, supporting health centers, patients, and the communities they serve.
They are one of the first successful health center-controlled networks and their success is due largely to their Associates and commitment to advancing their mission to improve the health status of our communities.
Position Overview:
The Nurse Informaticist is responsible for effective process design, development, and support of clinical information systems associated with administration, and documentation. They will work with both internal and external staff in a professional manner and provide programmatic progress reports to management. 
Position Responsibilities:
Works with Clinical and IT leadership to sustain and develop clinical systems to support the patient care delivery model consistent with the principles of our client.

Ensures compliance and uses change management process and procedures to ensure changes are fully tested and approved for production use.

Evaluates, coordinates, and tests all system changes and updates, understanding their impact medication safety, nursing practice and efficiencies and their impact on other systems.

Maintains current knowledge of technology and healthcare environment by attending appropriate continuing education offerings and reading related materials.

Stays informed of industry trends and proposed future state through vendor contracts and participation in Nursing professional groups.

Participates with clinical teams and other system implementations as needed related to Nursing-Pharmacy issues and medication safety. Champions patient medication safety through use of technology.

Responsible for maintenance and build of clinical and formulary information in Nursing information and automation systems along with assuring compliance with regulatory agencies.

Responsible for table file build, routine order set management, system set-up procedures, and ongoing maintenance and support of all Nursing systems and the integration with automation and other clinical applications.

Other duties may be assigned.
Skill Requirements:
Nursing degree such as Licensed Practical Nurse (LPN) or Registered Nurse (RN) required.

Prior experience in, and knowledge, of managed care requirements and other payer expectations of primary care provision.

Experience in Community Health.

Critical thinking and an analytical mind.

Three (3) years' end user experience with EPIC or other similar electronic health record

Strong experience with analytic applications and database structure, through training that occurs early in the implementation.

Ability to understand data structures that could benefit the entire reporting environment.

Very high attention to detail and strong motivation to learn new skills.

Experienced and capable of prioritizing competing tasks, timelines, and work streams.