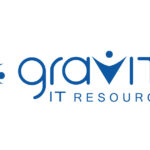 Gravity IT Resources
Title: OKR Analyst
Location: Charlotte, NC
Our client has embarked on OKR (Objectives and Key Results) journey to accelerate strategy execution throughout the company. We are looking for a dedicated and passionate OKR Technical Analyst. As a OKR Technical Analyst, you will be responsible for: Maintaining our client's OKR Technical Framework; address technical issues with adoption of OKR's; Initiate and drive changes with numerous Managers across various Global Business Units (GBUs); Maintaining OKR tools/systems. The OKR Technical Analyst will also be responsible for providing support during various trainings on OKR system. To excel in this role, you must be passionate about customer service, OKR's, be organized, ability to multitask and a sense of ownership of issues to resolution.
Roles and Responsibilities
Serve as the technical analyst and system administrator for our client's OKR platform: Workboard Results Management System.
Serve as a technical liaison to the colleagues embarking on culture of measurement through the system of OKR delivery.
A desire to stay abreast of developments in technical support tools methodologies. A drive to learn and master new technologies and techniques.
Works with teams to become effective and efficient in their use of OKR practices
Provide regular technical coverage for OKR workshops and trainings with stakeholders
Perform OKR user management: ensure that users and teams are clearly defined with appropriate functional and organization hierarchies
Mastered all internal tools for ticketing (ServiceNow), knowledge base (Albert, Albot, etc.), user administration, technical integrations (MS Teams, MS PowerBI, MS Project, HR Systems, etc.)
Excellent customer engagement skills, communication skills, and great customer presence
Experience creating and maintaining a technical knowledge base and job-aids
Facilitate workshop and trainings on OKR frameworks, competencies, and methodologies
Conduct ongoing evaluations to ensure the effectiveness of OKR programs and recommend comprehensive training modifications as necessary·
Coach teams on how to remove complex roadblocks and impediments to change and delivery of OKR
Drive continuous improvement through transparency, balance, flow, respect, customer focus, collaboration, and agreement
Proactively collaborate and communicate with internal and external stakeholders to address technical knowledge gaps to support OKR platform
Ability to effectively communicate with executive leadership and peers, including strong writing skills to draft and publish internal technical documentation, SOP's, specifications, business cases, etc.
Skills / Qualifications
A Bachelor's degree in Information Technology or similar or relevant job experience
2+ years of experience in working/implementing OKR tools like Workboard, Betterworks, etc.
2+ years of experience working in an IT environment with a system administer level capacity
2+ years of experience developing integration with business enablement platforms and applications such as Azure, SAP, Salesforce, Workday with OKR tools
Enterprise software development experience, leveraging SDLC, Agile and DevOps practices is a plus
Technical certifications are a big plus
Problem solving skills with an emphasis on scalable solution. Capturing and documenting issue resolution, data-driven on FAQs, use patterns, and knowledge base content creation.
Excellent organization skills and an ability to develop and implement plans for major issues and projects
Demonstrated ability to effectively prioritize and balance multiple activities
Resourceful, takes the initiative to accomplish goals and objectives
Works well in a team environment and is comfortable with an extremely fast pace, switching priorities, and multitasking.