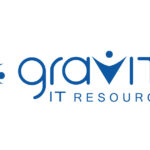 JOB DESCRIPTION
Responsible for ongoing analysis of HR data, monitoring key performance metrics and development of HR dashboards. 
Develops and Maintains dashboard of key HR performance indicators
Analyzes and clarify functional specifications, write technical specifications, for OTBI Analysis, BI reports, and dashboards 
Collects and compiles HR metrics and data from a variety of sources including the human resource information system (HRIS) and third party sources
Performs ad-hoc analyses that support strategic initiatives
Analyzes data for trends and patterns with attention to recruitment, hiring practices, turnover, and compliance with employment laws and regulations.
Prepares reports of data results, presenting and explaining findings to senior leadership.
Maintains HR data integrity by ensuring the accuracy and consistency of input data. Audit HR data and troubleshoot irregularities.
Performs related duties as required. This position description in no way states or implies that these are the only duties to be performed by the employee occupying this position. Employees will be required to perform any other job-related duties assigned by their supervisor or management.
Experience:
5 years' Oracle experience.
Experience with creating BI Publisher (SQL) Reports for (HR, Payroll, Benefits and Absence Management) –Required
Experience with designing and developing dashboards and reports for dashboards
Functional knowledge of the Oracle HCM Cloud applications (HR, Payroll, Benefits, Absence Management)
Knowledge of Oracle HR data tables for SQL (huge plus)
Experience with creating and scheduling Oracle Cloud OTBI Agents and BIP Jobs
Experience with creating BIP bursting reports
Strong analytical and problem-solving skills.
Experience with Data visualizations tools (Tableau/PowerBI/OTBI)  a plus
Experience with statistical modeling and descriptive statistics a plus
Ability to work on various assignments simultaneously.
Education: 
B.S. in Information Technology or equivalent experience preferred but not required
Strong Preference for a Certified Oracle Engineer or Product Specialist.
Certification & Licensure:
None required for this position.
Physical Requirements:
Reasonable accommodations may be made to enable individuals with disabilities to perform the essential functions of the job.