Oracle EPM Senior Associate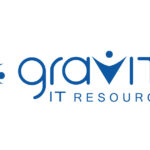 Gravity IT Resources
Job Title: Oracle EPM Senior Associate
Location: Remote
Job-Type: Permanent
Referral Fee: $3,000
Employment Eligibility: Gravity will consider US Citizens, Green Card Holders and those with full-time US Employment Authorization (H-1B Candidates). We are also open to contract or "corp to corp" agreements for highly qualified candidates.
Position Overview:
Gravity is looking for an Oracle EPM Senior Associate to spearhead our client's modern cloud solutions for finance efforts.
The successful candidate will possess strong consulting management skills paired with their technical understanding of Oracle EPM Cloud technology. Comprehensive knowledge of Finance are also required.
Our client is a large independent accounting and consulting firm that provides assurance, tax and advisory services to privately held businesses, public interest entities, and public sector entities.
Duties & Responsibilities:
Enabling modern cloud solutions for finance, with the ability to transform the finance function in phases using Oracle Cloud EPM.
Perform implementations to improve the processes around certain key areas including: financial consolidation, planning and budgeting, account reconciliation, tax provision automation, chart of accounts maintenance, management reporting.
Strong understanding of EPM (Enterprise Performance Management) and Custom Process Modules (CPM) with Oracle Cloud.
Work with Hyperion Financial Management, Hyperion Planning, Essbase, Oracle Cloud EPM, OneStream, Adaptive, Anaplan
Work in a matrix consulting environment where multiple managers will expect certain KPI's.
Required Experience & Skills:
7+ years working with Oracle EPM technology, preferably cloud, but understanding that it is not a super old technology.
5+ years working with Finance/Tax Audit consulting firms
3+ years doing Oracle full lifecycle implementations
1+ years working with software development life cycles, key metrics, and reports.
1+ years working on projects with many clients and a hyper-aggressive timeline where multiple projects may be juggled at one time.