Oracle Talent Management Senior Associate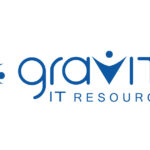 Gravity IT Resources
Job Title: Oracle Talent Management Senior Associate
Location: Remote
Job-Type: Permanent
Referral Fee: $2,500
Employment Eligibility: Gravity cannot transfer nor sponsor a work visa for this position. Applicants must be eligible to work in the U.S. for any employer directly (we are not open to contract or "corp to corp" agreements).
Position Overview:
Gravity is looking for Oracle Senior Associate to spearhead our client's HCM – Talent Management efforts.
The successful candidate will possess multiple end to end implementations of Oracle HCM – specifically Talent Management module. Comprehensive knowledge of configuration and related business processes are also required.
Our client is a large independent accounting and consulting firm that provides assurance, tax and advisory services to privately held businesses, public interest entities, and public sector entities.
Duties & Responsibilities:
Implement Oracle HCM – Talent Management module with a large consulting firm at end clients
Understand Talent Management module and the numerous areas within it.
Configure Oracle system for end clients
Explain related business processes within Oracle Talent Management and how it is going to impact the organization moving forward
Required Experience & Skills:
5+ years working with Oracle HCM
4+ years in a client facing setting where project deliverables and timelines were met
3+ years working with Oracle HCM – Talent Management, preferably cloud.
1+ end to end Oracle HCM – Talent Management implementation