Organizational Change Management Lead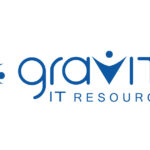 Gravity IT Resources
Job Title: Organizational Change Management Lead
Location: Deerfield Beach, FL
Onsite Requirements: Hybrid – 2/3 days onsite
Job-Type: 12-month contract
Referral Bonus: +/- $150 per month for entire duration of contract
Employment Eligibility: Gravity cannot transfer nor sponsor a work visa for this position. Applicants must be eligible to work in the U.S. for any employer directly.
Our client is a $18B, Fortune 200 company in the automotive retailing, distribution and services industry. They are currently ranked in the Top 20 companies to work for in the US by Fortune Magazine, Top 20 best companies for diversity and have an amazing work culture and impressive long-term growth prospects.
Job Summary:
The Organizational Change Management Lead will focus on supporting the people side of change, including changes to business processes and systems related to a large scale, multi- year modernization program. The OCM lead will create and execute strategies and plans to help our clients' employees maximize the adoption of new tools, procedures, and ways of working by applying methods of effective and sustained behavior change. The OCM lead will lead change management team of internal and external resources supporting a multi-year modernization initiative for a specific business unit.
Job Responsibilities:
o Lead and implement change initiatives related to business processes, role changes and technologies.
o Lead change activities around program team as well as organizational change.
o Drive adoption and proficiency of changes within the organization in compliance with OCM's change management best practices.
o Develop and execute project strategies and plans, including stakeholder assessments, organizational impact analyses, communications (visual and written), leadership alignment, sponsor roadmaps, resistance management, change readiness, and end-user training.
o Effectively partner with other key team members (like project team members, other OCMs, IT liaisons, Corporate Communications, HR or Help Desk Support to ensure alignment, consistency in messaging and end user support)
o Lead/facilitate meetings with sponsor(s) or key partners to ensure an understanding of the current company culture, risks, and jointly develop a change strategy and adoption plans.
o Enable people leaders to provide coaching to front-line managers and supervisors as they help their direct reports through transitions.
o Provide coaching/onboarding to change management activities and help integrate into the overall project plan.
o Facilitate change management activities with cross-functional team members, Change Agent Networks and stakeholders to understand and ensure adoption of the enterprise systems.
o Measure the effectiveness of change management application during the course of the program
Preferred:
• Change Management Professional certification (Prosci preferred)
• BA or BS Degree in Organizational Development, Organizational Behavior, or Industrial/Organizational Psychology
• Finance degree or related experience
• Safe Agile certification
Local candidate
Required:
o 10+ years of experience in organizational change management program design and implementation on large scale modernization or transformation initiatives.
o Must be a leader and an effective communicator who can influence stakeholders via written, visual and oral communications.
o Negotiation skills and ability to effectively obtain strategic leadership alignment.
o Managing change on various types of initiatives waterfall as well as agile delivery.
o Exceptional communication skills (written and visual).
o Executive presence
o Ability to develop trusted partnerships with stakeholders.