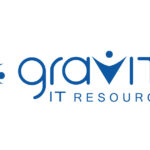 Gravity IT Resources
Job Title: People (HR) Business Partner
Location: Dania Beach, FL
Job-Type: Direct Hire
Referral Fee: $1,200
Employment Eligibility: Gravity cannot transfer nor sponsor a work visa for this position. Applicants must be eligible to work in the U.S. for any employer directly (we are not open to contract or "corp to corp" agreements).
Position Overview:
Gravity is looking for an HR Business Partner to support our client's HR strategy and human capital projects.
The successful candidate will possess excellent organization skills and attention to detail. Comprehensive experience building decks/presentations and working with executive leadership is also required. This will be an excellent opportunity for an ambitious individual who has a passion for people, and is eager to grow their career in a fast growing, dynamic environment.
Our client is major travel company that is building out their technology team and eCommerce application in south Florida. Engineering reigns supreme with this client, making it a great place to work for individuals that have solid tech skills and want to work with most innovative technologies. Our client's corporate culture is focused on safety, caring, integrity, passion and fun.
Duties & Responsibilities:
· Strategize and lead projects within the realm of human capital management
· Work with cross functional teams and executive leadership on relevant projects within the realm of HR that serve our client's team and drive retention
Act as a business partner and advocate for each individual team within the organization
Work across the entire recruiting lifecycle, from talent acquisition, onboarding, orientation, and retention
Develop performance management tools and talent management strategy
· Comfortable building slide decks/presentations and presenting ideas/strategies to executive leadership and team members