PeopleSoft Functional Analyst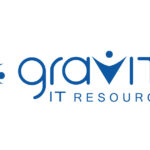 Job Title: PeopleSoft Functional Analyst
Location: Remote (State of Florida)
Job Type: Direct Hire
Salary Range: $100-125k
Referral Fee:
Employment Eligibility: Gravity cannot transfer nor sponsor a work visa for this position. Applicants must be eligible to work in the U.S. for any employer directly 
Position Overview
The ERP IT team provides technical expertise and application level support for various systems across the organization. The PeopleSoft FSCM analyst, under the minimal supervision of a team leader, manager or director and according to established policy and procedures, performs complex system analysis, design, integration, testing, implementation, maintenance, and planning for the PeopleSoft FSCM application. 
Duties and Responsibilities
Experience required for supporting Supply Chain Modules ((ePro, PO, IN, eSupplier, eSettlements, and Strategic Sourcing)

Key contributor to implementations, enhancement and maintenance projects centered around the PeopleSoft application while providing guidance and support to end users.

Troubleshooting system problems, testing fixes, responding to help desk tickets, and assisting users with data analysis issues. Serves as the contact and liaison with internal customers and the application.

Understanding of PeopleSoft's PUM process, best practices, troubleshooting and upgrade procedures.

Develop and maintain standard systems requirement documents including but not limited to: business process workflows, Functional Requirements Documents; testing requirements, and use cases.

Aptitude to understand very detailed requirements, with the capability to communicate technical information to management in an easy to understand manner is required. 

Excellent verbal and written communication skills are essential for this position.

Participates in department and hospital task forces, focus groups and/or committees as assigned by their supervisor to meet the group objectives.

Facilitate the alignment of business processes to maximize efficiency within the delivered FSC application.
Required Experience and Skills
Associate of Arts or Associate of Science

Minimum of 4+ years in an analyst's role, supporting or implementing PeopleSoft FSCM.

Bachelor's degree in Computer Science, Information Systems Management, Human Resources, or similar fields of study preferred.

Experience with PeopleSoft HCM 9.2

Knowledge of GHX or other exchanges.

Core functional experience with other PeopleSoft FSCM Modules Financials (GL, AP, AR/BI, AM, ITAM,PC, and Contracts).