Platform Enablement and Delivery Lead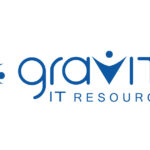 Gravity IT Resources
Job Title
Title: Platform Enablement and Delivery Lead
Business Unit: Global Platform Transformation
Location: Charlotte, NC or New York, NY or Boston, MA
Barings is a $382+ billion* global financial services firm dedicated to meeting the evolving investment and capital needs of our clients and customers. Through active asset management and direct origination, we provide innovative solutions and access to differentiated opportunities across public and private capital markets. A subsidiary of MassMutual, Barings maintains a strong global presence with business and investment professionals located across North America, Europe and Asia Pacific.
*As of June 30, 2021
Job Summary
The Platform Transformation team are professionals responsible for overseeing the transformation of Barings Investment Platform work streams. The team is tasked with driving the vision for a modern digital platform (people, processes, and technology) to support the needs of our clients. The team engages a broad community of constituents along cross-product disciplines: Origination, Portfolio Management, Research, Trading, Operations, and Investment Data & Risk Analytics with the objective of building the systems and processes that can enable them and their teams to deliver exceptional client outcomes..
The role will report to the Head of Platform Transformation, and liaise with the Technology and collaborate with Barings front office and support staff to ensure successful delivery of modernizing Barings' Digital future.
Primary Responsibilities
Effective translation of strategy and multi-year plan into strategic delivery portfolio including effective prioritization and execution
Oversee strategic planning and execution of platform portfolio using Agile methodology
Collaborate across all business units and the enterprise to expand business opportunities and new product growth and ensure alignment with enterprise initiatives
Promote a culture of continuous learning and develop a flexible workforce through Senior level agile leadership
Strong analytical and problem solving skills, with attention to detail
Management and facilitation to achieve objectives, with both local and with remote teams
Strong interpersonal, influencing and leadership skills to mobilize and motivate delivery in a co-operative and collaborative working environment across trading and support/infrastructure/control functions
Expertise and hands-on practitioner expertise in designing and implementing structured business/operational processes and business requirements documentation
Excellent verbal and written communication skills, to effectively produce procedural documentation and communicate with senior management. Ability to seamlessly communicate complex technical issues to non-technical colleagues
Create transparency across working groups and ensure cohesion and sound design across the portfolio of applications
Build a strong partnership with technologists, that allows to surface issues and promptly resolve along the development and testing process
Qualifications
Subject Matter Expert of Front Office market structure and trade flow across a range of markets trading products.
Subject Matter Expert in operational processing front-to-back, risk and control, markets, operations, and support & control areas (e.g. Finance, Risk) within a large asset manager.
Knowledge of global markets trading products (Fixed Income, Equity, Currencies, Real Assets, Private Equity, and Real Estate) and/or securities services (Prime, Collateral, Clearing, Custody, Fund Services)
Knowledge and experience of structured project management techniques in a front office environment
Knowledge of Risk methodologies/frameworks and demonstrable appreciation of the need for and impact of controls, thresholds and Data Quality rules plus fundamental data terminology
Ability to operate and lead across technical, operational and business/product domains
Ability to coordinate a large scale transformation process
Ability to set strategic vision & deliver market leading open architecture digital platforms in support of business goals
Strong communication/presentation skills – executive client engagements, public speaking & industry thought leadership
Strong business domain expertise (familiarity across intermediary/institutional segments/business models)
Relationship building across a broad network of peers, stakeholders, senior leaders, customers and industry players
Thrives on helping others be their best selves, anticipating people, processes and technology needs informed by internal and external research
Solid understanding of platform ecosystems
Agile leadership experience
Senior leadership in Strategic planning and Execution delivery in Platform Solutions for Financial Services
Demonstrable experience in managing and executing on complex data programs including the sourcing, transformation, enrichment and governance of trade data in a business role.
15+ years of experience in financial services