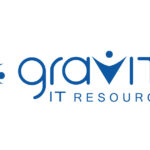 Gravity IT Resources
Job Title: Power BI Developer
Location: Remote
Job-Type: Perm
Referral Fee: $2000
Employment Eligibility: Gravity cannot transfer nor sponsor a work visa for this position. Applicants must be eligible to work in the U.S. for any employer directly (we are not open to contract or "corp to corp" agreements).
Position Overview:
Gravity is looking for a Power BI Developer to spearhead our client's business intelligence efforts.
The successful candidate will possess 3+ years of working experience in Power BI Development. Comprehensive knowledge of T-SQL, DAX, and Power Query M are also required.
Our client is a leading insurance distributor, bringing a global network to deliver creative solutions to their client's insurance challenges. This organization offers a collaborative culture that has proven to enhance careers and has allowed them to attract top talent nationally.
Duties & Responsibilities:
· Work with business leaders and data analysts to develop intelligence solutions and reports
· Support BI solutions including ETL, tabular model, and data visualization
· Contribute to data modeling and analysis standards and sets best practices for reporting and analytic solutions
· Serve as a proficient technical resource; routine accountability is for technical knowledge and capabilities as a team member
· Provide consultation and hands-on assistance for reporting and analytic initiatives and incidents
Required Experience & Skills:
· 3+ years of experience in Power BI dashboard development
· 3+ years of experience with T-SQL
· 3+ years of experience with DAX
· 3+ years of experience with Power Query M
· Experience with SSAS, SSIS, and SSRS is desired but not required for consideration